Details
Dr Rebecca Varrall
D Clin Psy, MSc, BSc
Profile: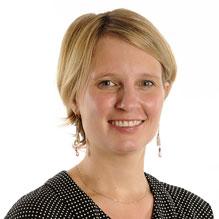 Dr Rebecca Varrall is an extremely knowledgeable and skilled Chartered Clinical Psychologist who is currently a Specialist Clinical Psychologist with East London NHS Foundation trust, having previously worked at Great Ormond Street Hospital Trust.
Dr Varrall has a specialist interest in working with young people with neurodevelopmental disorders such as Autism Spectrum Disorders, learning disabilities and ADHD. She is trained in the use of the Autism Diagnostic Observation Schedule (ADOS-2) and 3DI assessment tools as well as Children's Accelerated Trauma Treatment (CATT).
Rebecca provides CBT and systemic family therapy based support for families and co-facilitates a parenting group. She is also a guest lecturer and marker on the UCL Msc in Child Mental Health. Rebecca is a warm and empathic clinician who is very effective at supporting young people and their families to cope with the challenges they face, and we're delighted to have her in our team.
Specialisms
Qualifications
Doctorate in Clinical Psychology
MSc Experimental Psychology
BSc (Hons) Human Sciences
Professional Registrations
Health and Care Professions Council (HCPC)
British Psychological Society ( BPS)
Therapeutic approaches
Cognitive-behavioural Therapy
Integrative Therapy
Systemic Therapy