Details
Emma Woodhouse
BSc, MBACP, Ad.Dip
Neurodevelopmental Specialist
Profile: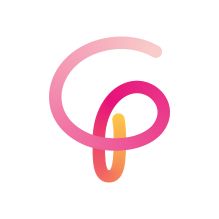 Emma Woodhouse is a Neurodevelopmental Specialist at The Institute of Psychiatry, Psychology & Neuroscience at King's College London and the South London and Maudsley NHS Trust.
She has a BSc in Psychology from the University of Bath, and is a fully qualified counsellor and Member of the British Association of Counselling and Psychotherapy.
Emma works therapeutically with both adults and children, and covers general counselling, therapeutic work with personality disorders, Autism Spectrum Conditions (ASC), ADHD, gender dysphoria, complex mental health difficulties and working with offenders both in prison and throughout their transition back into the community.
Emma is a Member of the UK ADHD Partnership, and has a particular interest in ADHD and co-morbidities. She is able to train clinicians in the use of assessment tools such as the ADOS-2 and ADI-R which she has carried out both in the UK and Internationally.
Emma is described as wonderful, showing empathy, compassion and kindness. She offers a diligent, reliable and reflective approach to her work, and Clinical Partners are delighted to present her profile.
Specialisms
Adult ADHD
Asperger's Syndrome
Adult Autistic Spectrum Disorders
Childhood ADHD/ADD
Childhood Autistic Spectrum Disorders
Gender Identity
Forensics and Personality Disorders
Qualifications
BSc Psychology
Advanced Diploma – Integrative Counselling
Professional Registrations
British Association for Counselling & Psychotherapy (BACP)
Member of the UK ADHD Partnership
Therapeutic approaches