Profile: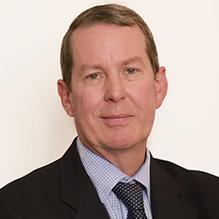 Graham Gibson is a Consultant Clinical Psychologist who has many years experience working in the NHS and private sectors in a range of settings.
He sees patients experiencing a wide range of difficulties, including personality disorders, mood disorders, adjustment disorders, anger, anxiety, eating disorders, obsessive-compulsive disorder, body dysmorphic disorder, bi-polar disorder, panic disorder, psychosis and specific phobias. He also has expertise in the management of pain and substance-misuse.
Graham prepares Medico Legal reports for civil and criminal cases and has provided reports on numerous occasions for mental health review tribunals.
Specialisms
Mood disorders
Adjustment disorders
Body dysmorphic disorder
Pain management
Qualifications
B.A. Psychology (Hons.)
MSc Clinical Psychology
Professional registrations
British Psychological Society (BPS)
Health and Care Professions Council (HCPC)
Therapeutic approaches
Cognitive-behavioural Therapy
Interpersonal Therapy
Schema Therapy