Professor Ian Robbins
Psych D, MSc, BSc
Consultant Clinical Psychologist
Profile: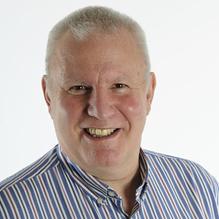 Professor Ian Robbins is an extremely experienced Consultant Clinical Psychologist with over 30 years of experience. He is an Associate Fellow of the British Psychological Society and has been Director of the Traumatic Stress Service at St George's Hospital, as well as Associate Director of Psychological Services for Suffolk Mental Health Partnership NHS Trust, amongst several other senior roles.
He has particular interest in the impact of severe trauma and its' long term effects, and is widely regarded as an expert in his field. His experience is too wide ranging and extensive to list, but includes working with trauma in all of the main settings where it is experienced, including war, natural disasters and crime, and internationally in the immediate aftermath of traumatic events.
Professor Robbins teaches on the Msc in War & Psychiatry at the Institute of Psychiatry where his specialist subject is "Civilians and Extreme Trauma". His principle clinical practice is working for the Ministry of Defence treating current service personnel, as well as international trauma related work.
He has extensive medico legal experience working with criminal, terrorism and civil cases as well as immigration and employment tribunals.
Professor Robbins gentle manner and his extensive experience make him exceptionally capable. We are delighted to have him as part of the Clinical Partners team.
Specialisms
Qualifications
Psych D in Clinical Psychology
MSc in Clinical Psychology
BSc in Social Psychology
Professional registrations
Member of the Healthcare Professions Council (HCPC)
Member of British Psychological Society (BPS)
Member of the British Association for Behavioural and Cognitive Psychotherapies (BABCP)
Therapeutic approaches
Cognitive Behavioural Therapy (CBT)