Ruth Williams
BSc, BSc, MRCOT
Occupational Therapist
Location:
Manchester, Liverpool
Profile: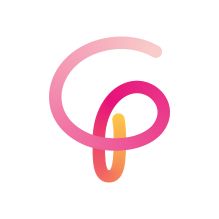 Ruth Williams is an experienced Occupational Therapist currently working at Options at Kinsale. She has a BSc in Occupational Therapy, a BSc in Anthropology and is a Member of the Royal College of Occupational Therapists (MRCOT).
Ruth has over 8 years' experience working with children and adolescents with Autistic Spectrum Conditions (ASC) pre- and post-qualification. She has worked in schools, including day and residential schools, as well as with adults in social care environments.
Ruth cover an excellent range of mental health issues, including stress, trauma, OCD, autism and Asperger's in adults, and ADHD, anxiety, adoption & fostering, learning difficulties and school problems in children & adolescents. She uses a variety of treatment options including sensory profiling, fine and gross motor skill sessions, relaxation and generating strategies with her patients, their parents/carers and schools.
Ruth is described by her colleagues as a trustworthy, calm, thoughtful and reliable clinician, with a pleasant and gentle nature that makes her a very popular and trusted therapist. Clinical Partners are delighted to present Ruth to our patients in the North West.
Specialisms
Adults
Asperger's' Syndrome
Dyspraxia
Oppositional Defiant Disorder
Stress
Trauma
Autistic Spectrum Disorder (ASD)
Family Support
OCD
Panic
Social Isolation & Loneliness
CAMHS
ADHD
Anxiety or Stress
Autism
Family Support & Therapy
Learning Difficulties
Self-Esteem
Adoption & Fostering
Asperger's Syndrome
Dyspraxia
Fear & Phobias
Physical Issues
School Problems
Qualifications
BSc Occupational Therapy
BSc Anthropology
Professional registrations
Member of the Royal College of Occupational Therapists (MRCOT)
Therapeutic approaches
Sensory interventions - creating a sensory profile (sensory profiling), adapting the environment or an activity to consider individual sensory needs, and one to one sessions which aim to improve sensitivity to one or more of the senses.
Motor skills intervention s- treatments and therapies which use or aim to improve motor functioning e.g. fine motor skills and gross motor skills.
Selecting and applying appropriate treatment methods and procedures to promote an individual's development and participation in different play, social, learning and functional daily activities.