Dr Jenny Marshall
D.Foren.Psy, MSc, BSc
Psychologist
Location:

Nottingham

&

Leicester
Profile: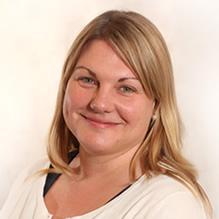 Dr Jenny Marshall is a Forensic Psychologist with specialist expertise in working with complex cases including personality difficulties, domestic violence and anger management, as well as anxiety, depression, confidence and self-esteem. She has a BSc in Psychology & Criminology, an MSc in Applied Forensic Psychology, and a Professional Doctorate in Forensic Psychology. Dr Marshall has a particular specialism in working with clients with personality disorders.
Dr Marshall has extensive experience of the assessment and treatment of Forensic clients at all stages of the criminal justice system from arrest to treatment in custody. She regularly provides risk assessments, parole reports, and pre sentence reports for the Courts.
Dr Marshall is trained in delivering Dialectical Behavioural Therapy, EMDR, violence reduction programmes, sex offender treatment and arson treatment programmes. She is expert in the assessment and treatment of arsonists, working with them across all levels, from the community up to high security.
Specialisms
Trauma & self-harm
Coping and managing life events
Qualifications
Doctorate in Forensic Psychology
MSc Forensic Psychology
BSc Psychology & Criminology
Professional registrations
Member of the Healthcare Professions Council
Therapeutic approaches
Cognitive behavioural therapy (CBT)
Dialectical Behaviour Therapy (DBT)
Schema Focused Therapies
Eye Movement Desensitisation & Reprocessing (EMDR)