Dr Clare Churchman
DClinPsy, MSc, BSc
Profile: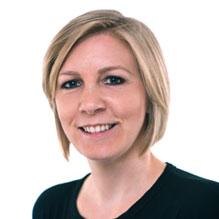 Dr Clare Churchman is a BPS Chartered and HCPC registered Clinical Psychologist with over 10 years' experience working with both children and adults in inpatient and community settings. Clare is trained in Rational Emotive Behaviour Therapy (REBT - a cognitive behavioural approach) and helps people overcome difficulties with unhealthy emotions such as anxiety, depression, anger, shame, guilt, hurt, envy and jealousy that are experienced in response to a wide range of adverse life events.
Clare has particular expertise working with people who are experiencing severe and enduring mental illnesses, personality disorders, problems with drug and alcohol addiction and who have violent and offending histories. In addition to individual and group therapy, this work also involves risk assessment, staff training, supervision and reflective practice as well as research and service improvement projects. Clare is also a qualified sport psychologist and has experience of using therapeutic approaches to help athletes struggling with performance debilitating problems such as anxiety.
Clare comes to us recommended by one of our top psychologists and has glowing references from colleagues who clearly regard her very highly. Her experience with people living with significant distress makes her very well placed to help those with less acute difficulties such as mild to moderate depression and anxiety.
We're delighted to have Clare join our Oxford team.
Specialisms
Problematic emotional responses to adversity, e.g. Anxiety, depression, anger
Severe and enduring mental illness
Violence and offending
Sport performance
Qualifications
Doctorate - Clinical Psychology
MSc – Sport Psychology
BSc (Hons) – Psychology
Professional registrations
• Member of the Health Care Professions Council (HCPC)
Therapeutic approaches
Cognitive Behavioural Therapy (CBT)
Rational Emotive Behavioural Therapy (REBT)