Dr Jonathan Pointer
BSc (Hons), M.St., PsychD, CPsychol, AFBPsS, HCPC reg.
Chartered Psychologist & Specialist Mentor
Profile: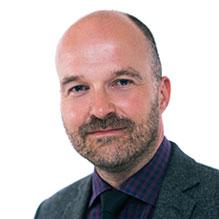 Dr Jonathan Pointer is a Chartered Psychologist and trained Psychotherapist focusing on adult psychology, and is currently a Specialist Mentor at Oxford University. Dr Pointer has a degree in Psychology, a Masters in Psychodynamic Practice, and a Doctorate in Clinical Psychology.
Dr Pointer has worked in mental mealth for over 20 years, both within the NHS and non-statutory services, including different mental health charities and Oxford University, and has worked with many people who have experienced emotional distress and a wide range of mental health problems.
Dr Pointer supports patients through a range of issues, including anxiety disorders (such as worry, generalised anxiety disorder, social anxiety and health anxiety), OCD, low mood, depression, low self-esteem, repeated relationship difficulties, jealousy, envy, anger, guilt, shame, assertiveness difficulties, difficult transitions and adverse life events, along with other mental health problems. Dr Pointer provides assessment, psychological insights, practical strategies, and treatment, as required. He also works with the LGBTQ+ community, and welcomes clients who would like to have a supportive discussion in relation to their sexuality or gender.
Dr Pointer supports his patients to overcome these issues by using psychodynamic and cognitive behaviour therapy (CBT), and a variety of other therapies and interventions tailored to patients' particular needs; such as acceptance and commitment therapy (ACT), meta-cognitive therapy (MCT), compassion focused therapy (CFT), dialectical-behavioural therapy (DBT), person-centred therapy, positive psychology, and arrange of mindfulness practices.
Offering an integrative, tailored and non-judgemental approach to his patients' issues sets Dr Pointer apart; encouraging a compassionate, resilience-building narrative for his patients, enabling them to feel understood, valued and emotionally supported, setting the foundations for each patient individually, and allowing them to work through their own unique challenges. Clinical Partners are delighted to welcome Dr Pointer to our expert team.
Specialisms
Anxiety
OCD
Depression
Self Esteem
Repeated Relationship Difficulties
Assertiveness Difficulties
Family & Relationship Problems
Lifestyle Issues
Work & Career Issues
Borderline Personality Disorder
Qualifications
BSc (Hons) – Psychology
M.St. – Masters in Psychodynamic Practice (Oxford University)
PsychD – Doctorate in Clinical Psychology
Professional registrations
BPS - British Psychological Society (Chartered Psychologist, C.Psychol)
BPS – Associate Fellow of The British Psychological Society (AFBPsS)
HCPC – Heath & Care Professions Council (Registered Clinical Psychologist)
Therapeutic approaches
Psychodynamic Therapy
Cognitive Behaviour Therapy (CBT)
Integrative Therapy
Acceptance & Commitment Therapy
Meta-Cognitive Therapy (MCT)
Compassion Focused Therapy (CFT)
Dialectical-Behavioural Therapy
Person-Centred Therapy
Positive Psychology
Mindfulness Therapy