Dr Salvina Failla
BSc (Hons), DClinPsych, CPsychol AFBPsS
Chartered Clinical Psychologist
Profile: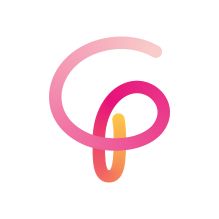 Dr Salvina Failla is a Chartered Clinical Psychologist currently working as a Clinical Psychologist for the Oxford Health NHS Foundation Trust. A highly skilled clinician, Dr Failla has an honours degree in Psychology, Doctorate in Clinical Psychology, and is an Associate Fellow of the British Psychological Society (BPS).
Dr Failla is able to support adults and older adolescents with varying mental health conditions, such as post traumatic stress disorder (PTSD), complex trauma, OCD, panic disorder, anxiety (general/social/health), depression, body image and eating disorders, issues with self-esteem, emerging personality disorders, bipolar disorder and psychosis. Dr Failla uses a range of therapeutic approaches, including Cognitive Behavioural Therapy (CBT), Eye Movement Desensitisation and Reprocessing (EMDR), Schema Focused Therapy, Mindfulness & Compassionate Focused Therapy (CFT).
Alongside her work for the Oxford Health NHS Foundation Trust, Dr Failla is a published writer and provides clinical supervision and consultation to her peers, delivering reflective and formulation-based practice groups to a number of other mental health teams, improving the quality of care across a large number of patient services.
Dr Failla is a patient centred Clinical Psychologist, with a conscientious and reliable approach to her work. She is described by her peers as extremely skilled and competent, approaching all of her work with sensitivity and rigour, with a warm and compassionate nature towards her patients. Dr Failla has a finely honed methodology, which she regularly reviews, and is confident to try out alternative therapeutic strategies based on the needs of every individual that approaches her for help.
Specialisms
Post Traumatic Stress Disorder (PTSD)
Complex Trauma
OCD
Panic Disorder
Generalised Anxiety
Social or Health Anxiety
Phobias
Depression
Body Dysmorphic Disorder (BDD)
Eating Disorders
Low Self Esteem
Bipolar Disorder
Psychosis
Qualifications
BSc (Hons) – Psychology
Doctorate in Clinical Psychology
Associate Fellow of the British Psychological Society (BPS)
Eye Movement Desensitisation and Reprocessing (EMDR), Parts 1-3
Professional registrations
British Psychological Society (BPS)
Health and Care Professions Council (HCPC)
Member of EMDR Association UK & Ireland
Member of EMDR Europe Association
Therapeutic approaches
Cognitive Behaviour Therapy (CBT)
Eye Movement Desensitisation and Reprocessing (EMDR)
Schema Focused Therapy
Mindfulness Therapy
Compassionate Focused Therapy (CFT)