Heather Moon Vogels
MA, BA
Profile: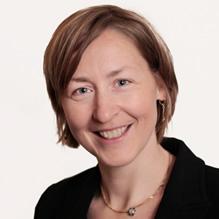 Heather Moon Vogels is a warm, caring and empathetic practitioner who is genuinely passionate about collaborating with an individual to empower them and help them make positive changes in their lives. Heather is trained in clinical mental health counselling and specializes in university student issues and working with individuals who are questioning their alcohol or substance use, are in recovery, or are struggling with the issues of dependence.
Heather directed a programme at the Centre for Student Wellness at Columbia University Medical School and has extensive experience working with students who are seeking support for a wide range of issues common to the university environment: Relationship matters, academic stress, test-taking or performance anxiety, homesickness, depression, anxiety, and others. Heather is comfortable working with a wide range of cultural, religious and economic backgrounds. She has trained with Pia Mellody of the Meadows in the US and uses her principles and modalities in assessment and treatment.
Heather's rowing training for the United States National Team gives her great additional, first hand insight into the mental training techniques that can assist one in achieving their goals and reaching their highest potential, whether in sport, career, relationships, academics or other areas of life. She has taught these mental training techniques in lectures to medical school students and athletes alike, and to individuals looking for this type of support. She has lectured on topics ranging from harm reduction, love and sex addiction, navigating the end of a relationship, coping with graduate school stress and anxiety, to the clinical roots to childhood separation anxiety.
Specialisms
Behavioural and chemical dependence
Trauma
Qualifications
Master of Arts in Clinical Mental Health Counselling
Bachelor of Arts in Psychology
Professional registrations
Member of the British Psychological Society (BPS)
Therapeutic approaches
Integrative
Cognitive Behavioural Therapy (CBT)
Motivational Interviewing
Client Centred & Humanistic Approach