Profile: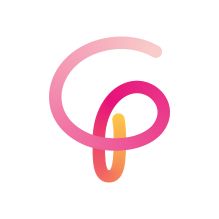 Jayne Smith-Avery is a talented Psychotherapist, with specialisms in CBT and EMDR. These modalities are used to their full advantage within her current role, working with trauma survivors and adults who experienced abuse as children. Jayne is an accredited practitioner with both BABCP and EMDR Europe.
Jayne has over 25 years experience of working in mental health, previously leading the community Psychiatric Nursing Team for older people as the Team Leader.
Jayne has practical knowledge gained from treating clients with a wide variety of problems, including those who have experienced trauma and Post Traumatic Stress through harassment, childhood abuse or accident. Jayne also works with a wide range of issues including depression, anxiety and phobias, helping people to reclaim their lives.
Jayne has particular training in Cognitive Behavioural Therapy (CBT) and Eye Movement Desensitization and Reprocessing Therapy (EMDR).
Core to Jayne's approach is forming a robust therapeutic relationship where clients feel safe and contained. She is a highly competent, efficient and compassionate therapist, who works with integrity and humour and demonstrates huge commitment to her work, offering a significant amount of patience and dedication to her clients.
Specialisms
Adult ADHD
Asperger's
Autism
Bi-polar Affective Disorder
Bullying
Chronic Fatigue Syndrome
Forgetfulness & Dementia
Gay Lifestyle Issues
Grief or Loss
Menopause
Phobias & Fears
Psychotic Depression
Sexual Abuse & Trauma
Stress
Treatment Resistant Depression
Anxiety
Borderline Personality Disorder
Mid-Life Crisis
Panic & Paranoia
Post Traumatic Stress Disorder
Self Harm
Suicide
Qualifications
Professional registrations
Member of the British Association for Behavioural & Cognitive Psychotherapies (BABCP)
EMDR Europe
Therapeutic approaches
Cognitive Behaviour Therapy (CFT)
Eye Movement Desensitization and Reprocessing Therapy (EMDR)