Dr Amanda Stevenson
MA (Hons), DClinPsychol
Profile: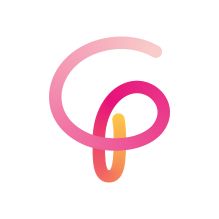 Dr Amanda Stevenson is a Clinical Psychologist currently working for NHS Lanarkshire. She has an honours degree in Psychology, and a Doctorate in Clinical Psychology.
Dr Stevenson has over 3 years' experience working with a wide range of psychological issues in NHS settings across Glasgow, Lanarkshire and Edinburgh.
Dr Stevenson is particularly experienced in working with psychological difficulties associated with aging, physical health problems and adjustment and loss issues. She supports patients suffering from a range of issues, including phobias and fears, stress, anxiety, depression, OCD and low self-esteem. Dr Stevenson draws from a number of therapeutic models, including Cognitive Behavioural Therapy (CBT), Compassion Focused Therapy and Acceptance and Commitment Therapy.
Dr Stevenson focuses on developing a strong and positive therapeutic relationship, enabling clients to explore their difficulties in a safe environment where they can feel respected, heard and understood. She works collaboratively, focusing on the particular needs and preferences of each individual, and working flexibly to tailor her approach and help them achieve their therapeutic goals.
Dr Stevenson is described by her colleagues as holding a high degree of professional skill, competency and integrity, able to develop a lovely rapport with her patients. Clinical Partners are very pleased to present Dr Amanda Stevenson as part of our Edinburgh team.
Specialisms
Bullying
Forgetfulness and Dementia
Grief or Loss
Phobias and Fears
Sexual Abuse and Trauma
Stress
Trauma
Anxiety
Bereavement
Depression
Finding the Right Person
Low Self-Esteem
Mid-Life Crisis
OCD
Panic
Post Traumatic Stress Disorder
Relationship Issues
Social Isolation and Loneliness
Work and Career Related Issues
Qualifications
Honours degree in Psychology
Doctorate in Clinical Psychology
Professional registrations
Member of the Health & Care Professions Council
Therapeutic approaches
Cognitive Behavioural Therapy – CBT
Acceptance and Commitment Therapy (ACT)
Mindfulness-Based Cognitive Therapy (MBCT)
Compassion Focused Therapy
Schema-Informed Therapy