Dr Charlie Baily
PhD, CPsychol
Profile: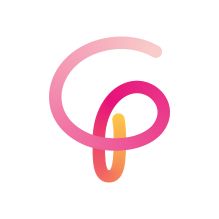 Dr Charlie Baily is a Clinical Psychologist currently working in the private sector. He has a PhD in Clinical Psychology and is a member of The British Psychological Society and Health and Care Professions Council.
Charlie has over ten years of experience providing individual, group, couples and family therapy to adults and children in a wide variety of inpatient and outpatient treatment settings. He has trained and practised in a broad range of treatment approaches to include Acceptance and Commitment Therapy, Cognitive Behavioural Therapy, Dialectical Behaviour Therapy, Family Based Treatment for eating disorders, Interpersonal Psychotherapy, Parent-Child Interaction Therapy, Structural Family Therapy and psychodynamic approaches.
Charlie specialises in the treatment of eating disorders, depression, anxiety and personality issues in children and adults. He has an open, accepting, non-judgemental style and works collaboratively with his clients to tailor therapy to their unique needs and therapeutic goals. He has a strong conviction in his clients' ability to make full recoveries from their mental health difficulties, based on his work with hundreds of people with diverse backgrounds and experiences.
Charlie is described by his colleagues as hard working, highly organised, an effective communicator and attentive listener. Clinical Partners are pleased to present Dr Baily to our London clients.
Specialisms
Adults
Anorexia
Anxiety
Bulimia Nervosa
Childhood Depression and Anxiety
Child and Adolescent Mental Health Issues
Couples/Marriage Therapy
Depression
Eating Disorders – General
Grief or Loss
Low Self-Esteem
Male Eating Disorders
Overeating/Binge-Eating
Panic
Phobias and Fears
Self-Harm
Suicidal Ideation
CAMHS
Anorexia
Anxiety and Stress
Depression
Eating Problems and Disorders
Fear and Phobias
Self-Harm
Suicide
Qualifications
Professional registrations
Member of The British Psychological Society
Member of the Health and Care Professions Council
Therapeutic approaches
Acceptance and Commitment Therapy (ACT)
Dialectical Behaviour Therapy (DBT)
Family-Based Treatment for Eating Disorders
Cognitive Behavioural Therapy (CBT)