Profile: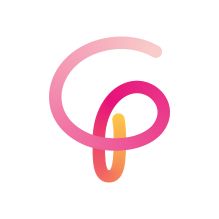 Dr Claire White is a Chartered & Registered Clinical Psychologist currently working for Cambridgeshire & Peterborough NHS Foundation Trust. She has a BSc in Psychology, and a PhD in Clinical Psychology.
Dr White has over 5 years' experience as a Psychologist, and has worked in a range of private and NHS positions in the UK and overseas, in the community and inpatient settings.
Dr White is effective at helping adolescents and adults cope with the full range of emotional and mental health problems, including anxiety, depression, school problems, anger, relationship difficulties, personality disorders and suicidal ideation. She uses a fantastic range of therapies, including Acceptance & Commitment Therapy (ACT), Cognitive Behavioural Therapy (CBT), Humanistic/Person Centred Therapy, and Mindfulness-Based Cognitive Therapy (MBCT).
Dr White is described as a knowledgeable clinician with excellent attention to detail and a high standard of practice, supported by her friendly nature. Clinical Partners are delighted to present Dr White as part of our Cambridge team.
Specialisms
Adults
Adult ADHD
Anger
Asperger's Syndrome
Bipolar Affective Disorder
Conduct Disorder
Marriage & Divorce
Eating Disorders
Grief or Loss
Oppositional Defiant Disorder
Phobias & Fears
Post-Natal Depression
Psychotic Depression
Suicidal Ideation
Treatment Resistant Depression
Autistic Spectrum Disorder
Anxiety
Borderline Personality Disorder
Depression
OCD
Post Traumatic Stress Disorder
Work & Career Related Issues
CAMHS
ADHD
Anger, Aggression and Violence
Anxiety & Stress
Depression
Divorce & Separation
Learning Difficulties
Post Traumatic Stress Disorder
Self Esteem
Stealing & Lying
Asperger's
Problems
Fear & Phobias
OCD
School Problems, Exclusions & Expulsions
Self-Harm
Qualifications
BSc Psychology
Doctor of Clinical Psychology
Professional Registrations
Member of the British Psychological Society (BPS)
Member of the Health & Care Professions Council (HCPC)
Therapeutic approaches
Acceptance & Commitment Therapy – ACT
Cognitive Behavioural Therapy – CBT
Dialectical Behaviour Therapy – DBT
Humanistic/Person Centred Therapy
Interpersonal Therapy
Based Cognitive Therapy - MBCT