Details
Dr Gemma Kothari
BA, DClinPsy, PGDip
Principal Clinical Psychologist
Profile: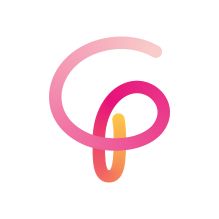 Dr Gemma Kothari is an experienced Clinical Psychologist currently working as a Principal Clinical Psychologist in Yorkshire. She has a BA in Psychology, a Doctorate in Clinical Psychology, and a Postgraduate Diploma in Cognitive Analytic Therapy (CAT).
Dr Kothari has over 10 years' experience in her field of expertise, working with adults who have complex, severe and enduring mental health difficulties, and also working with those who care for them.
She specialises across a range of mental health problems, including anxiety, depression, OCD, Post Traumatic Stress Disorder, Bipolar, Schizophrenia, Personality Disorders and Paranoia. Dr Kothari also delivers a wide variety of therapies, tailoring the assessment and treatment she offers to each individual depending on what the patient needs. Some of her therapeutic methods include Cognitive Analytic Therapy, Cognitive Behavioural Therapy, Integrative Therapy.
Dr Kothari is described by her colleagues as an intelligent, thoughtful and reflective practitioner, who offers a truly open, friendly and empathetic service to all her patients. Clinical Partners welcome Dr Kothari to our Sheffield Team.
Specialisms
Anger
Bipolar
Eating Disorders
Chronic Fatigue Syndrome
Grief or Loss
Miscarriage
Depression
Sexual Abuse & Trauma
Stress or Anxiety
Suicidal Ideation
Borderline Personality Disorder
Gambling Issues
Narcissistic Personality Disorder
OCD
Paranoia
Post Traumatic Stress Disorder
Schizophrenia
Social Isolation & Loneliness
Work & Career Related Issues
Qualifications
BA – Psychology
DClinPsy – Doctorate of Clinical Psychology
PGDip – Postgraduate Diploma in Cognitive Analytic Theory (CAT)
Professional Registrations
Therapeutic Approaches
Cognitive Analytic Theory (CAT)
Cognitive Behavioural Therapy (CBT)
Acceptance & Commitment Therapy (ACT)
Dialectical Behaviour Therapy (DBT)
Integrative Therapy
Mindfulness-Based Cognitive Therapy (MBCT)