Dr Ioanna Vrouva
DClinPSy, PhD, MSc, BSc, PGDip
Profile: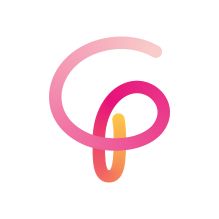 Dr Ioanna Vrouva is a Principal Clinical Psychologist currently working in a Child and Adolescent Mental Health Team in Central and North West London NHS Foundation Trust. She has completed all her postgraduate qualifications (Doctorate in Clinical Psychology, Doctorate of Philosophy in Philosophy, Master of Science in Research Methods in Psychology, and Post Graduate Diploma in Child and Young Person IAPT Interpersonal Therapy for Adolescents) at University College London. She is currently undertaking further training in Dynamic Interpersonal Therapy. Dr Vrouva is a member of The British Psychological Society and Health Care and Professions Council.
Dr Vrouva has been working with children, adolescents and adults for over 10 years in the NHS, and alongside working with young people and young adults she has a strong interest in parent and family work. As an experienced Clinical Psychologist, she adopts a whole person approach drawing on a variety of therapeutic modalities and approaches to understand a client's psychological strengths and difficulties, and then create individualised treatments. This includes the use, and often integration, of evidence-based and evidence-supported therapeutic modalities, including Mentalization-Based Therapy, Systemic Therapy, Psychodynamic Therapy, Interpersonal Therapy, and Cognitive Behavioural approaches. As a Research Associate at University College London, where she completed her research and clinical training, she keeps up to date with research and continuously strives to improve her practice. She has co-edited the book "Minding the Child: Mentalization-Based Interventions for Children, Young People and Their Families".
Dr Vrouva is described by her colleagues as reliable, professional and thorough in her work. Clinical Partners would like to take this opportunity to welcome Dr Ioanna Vrouva as part of our London team.
Specialisms
Adults
Anxiety Difficulties (e.g. Generalised Anxiety, OCD, Panic, Social Anxiety)
Depression
Grief or Loss
Low Self-Esteem
Difficulties
Stress
Social Isolation and Loneliness
and Career Related Difficulties
CAMHS
Anxiety Difficulties (e.g. Generalised Anxiety, OCD, Panic, Social Anxiety)
Bereavement
Body Image Difficulties
Depression
Divorce and Separation of Parents
Eating Difficulties
Family Support and Therapy
Friendship Difficulties
Internet and Phone Usage
Parents with Mental Health Difficulties
Physical Health Difficulties
Post-Traumatic Stress Disorder
School Problems
Self-Esteem Difficulties
Self-Harm
Qualifications
Doctorate in Clinical Psychology
Doctorate of Philosophy in Psychology
Master of Science in Research Methods in Psychology
Bachelor of Science in Psychology
Post Graduate Diploma in Child and Young Person IAPT Interpersonal Therapy for Adolescents
Professional registrations
Member of The British Psychological Society
Member of the Health and Care Professions Council
Therapeutic approaches
Cognitive Behavioural Therapy (CBT)
Integrative
Interpersonal
Psychodynamic
Systemic
Mentalization Based Therapy