Dr Jennifer Walters
PhD, MA, BA Hons, Dips
Profile: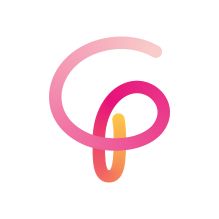 Dr Jennifer Walters is a Clinical Psychologist currently working with the Adult Autism Service for East London Foundation Trust, as a volunteer therapist at Freedom from Torture, as a specialist advisor for the CQC, and as part of a volunteer psychosocial team for the Red Cross dealing with crises in UK and abroad. She has a Doctorate in Philosophy, Master of Arts in Clinical Child Psychology, Bachelor of Arts in Developmental Psychology, Diploma in Counselling Psychology, Post College Diploma in Cognitive Behavioural Therapies for Children and Adolescents, and a Certificate in the Theory of Family and Marital Therapy. Dr Walters is a member of The British Psychological Society and Health Care and Professions Council.
Dr Walters has over 40 years' experience working in the NHS. She has completed specialist trainings at both the Tavistock Clinic, London and the Institute of Psychiatry, London.
Dr Walters has worked for many years in CAMHS and has specialised in several clinical areas including sleep management in young children, high functioning autism, and trauma. She has published papers on several topics and has published a book on working with fathers in clinical settings (Working with Fathers, 2011, Palgrave). Lately she has specialised in assessment of adults with high functioning autism, and trauma work with adults who have been tortured which includes use of CBT and EMDR.
Dr Walters is described by her colleagues as being a highly experienced clinician and trainer, she is extremely conscientious, thorough and hard working. Clinical Partners would like to take this opportunity to welcome Dr Walters as part of our London team.
Specialisms
Adults
High functioning autism, trauma
CAMHS
Autism
Trauma
Sleep management
Fathers
Qualifications
Doctorate in Philosophy
Master of Arts in Clinical Child Psychology
Bachelor of Arts in Developmental Psychology
Diploma in Counselling Psychology
Postgraduate Diploma in Cognitive Behavioural Therapies for Children and Adolescents
Certificate in the Theory of Family and Marital Therapy
Professional registrations
Member of The British Psychological Society
Member of the Health and Care Professions Council
Therapeutic approaches
CBT, EMDR, Systemic, Attachment focused