Dr Lakshman Ganatra
BSc, MSc, Doctorate
Senior Clinical Psychologist
Profile: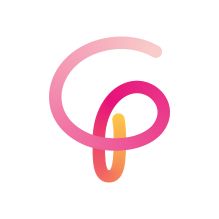 Dr Lakshman (Lucky) Ganatra is an experienced Senior Clinical Psychologist currently working for Black Country Partnership NHS foundation Trust. He has a Bachelor of Science in Psychology, a Master of Science in Foundations of Clinical Psychology and a Doctorate in Clinical Psychology. He is also a member of the Health & Care Professions Council.
Lucky has over 8 years' experience working within the NHS, private sector and charitable sector. He is a highly skilled and dedicated clinical psychologist with demonstrated success in providing exceptional care and implementing effective treatment plans for clients with varying mental health difficulties across the lifespan. He has experience of working in a variety of specialist areas including Paediatrics, CAMHS, Neurodevelopmental, Adult and Older Adult Mental Health, Learning Difficulties and Physical Health.
Lucky is a compassionate professional with a genuine style of communication, building client relationships whilst maintaining strict confidentiality and ensuring a truly person-centred approach. He is especially passionate about developing a strong mind-body link through holistic approaches and supporting individuals to address emotional difficulties, reach their goals and a live life in accordance with their values.
Lucky is an integrative therapist, who has experience, knowledge and interest in psychological models such as Cognitive Analytical Therapy (CAT), Acceptance and Commitment Therapy (ACT), Cognitive Behavioural Therapy (CBT), Dialectical Behaviour Therapy (DBT), Solution Focussed Therapy (SFT) and other third wave therapies. He has learnt the importance of adapting and integrating these approaches in a dynamic way which respects the strengths, needs and values of the individual. Lucky has also undertaken post-doctoral training in EMDR and has completed stages 1 and 2.
Lucky is described by his peers as a conscientious and skilled clinical psychologist and a professional individual. He tackles problems in creative ways, encouraging individuals to become empowered and make meaningful changes in their own lives. Lucky is always looking for ways to improve the experience of service users and works dynamically to implement change. Clinical Partners are pleased to present Lucky to our Birmingham patients.
Specialisms
Anxiety
Childhood Depression and Anxiety
Childhood Autism Spectrum Disorders
Child and Adolescent Mental Health Issues
Depression
Emotional Difficulties
Family Support
Forgetfulness and Dementia
Grief or Loss
Guilt, Shame and Self-Criticism
Panic
Phobias & Fears
Post-Traumatic Stress Disorder
Relationship Issues
Stress
Social Isolation and Loneliness
Trauma
Work & Career Related Issues
Qualifications
Doctorate in Clinical Psychology
Master of Science in Foundations of Clinical Psychology
Bachelor of Science in Psychology
Professional registrations
Member of the Health & Care Professions Council
Therapeutic approaches
Eye Movement Desensitization and Reprocessing (EMDR)