Details
Dr Natalie Brunt
BA, DClinPsy, C Psychol
Chartered Clinical Psychologist
Location:
Liverpool, Manchester, Leeds
Profile: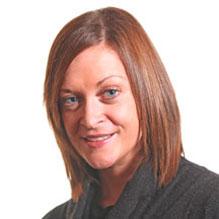 Dr Natalie Brunt is a Charted Clinical Psychologist with a Doctorate in Clinical Psychology and a PG Cert in Integrated Mental Health. She has over 10 years' experience working in NHS and private mental health care.
Dr Brunt specialises in psychological aspects of personal injury in both children and adults. She conducts evidence-based psychological assessments with working age individuals experiencing a range of traumatic difficulties including PTSD, adjustment disorders, phobic disorders, depression, generalised anxiety disorder and panic disorder.
Dr Brunt is highly experienced at producing medico legal assessments and reports for both claimant and defendant lawyers and insurances and also joint instructions. She specialises in personal injury in both children and adults and assesses a range of traumatic experiences including road traffic accidents and incidents (RTA), industrial accidents, assaults and a wide range of other traumatic incidents or incidents with traumatic consequences including medical negligence cases.
Dr Brunt is a very down to earth and approachable clinician held in high regard by colleagues and patients. We can wholeheartedly recommend her medico legal reports and ability as an expert witness.
Specialisms
Qualifications
Doctorate in Clinical Psychology
BA – Psychology
PG Cert in Integrated Mental Health
Professional registrations
Therapeutic approaches
Cognitive Behavioural Therapy – CBT