Details
Dr Saima Latif
BSc, MA, MSc, PhD
Profile: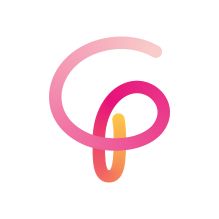 Dr Saima Latif is a highly experienced Chartered Psychologist currently working in the private sector. She has a BSc in Psychology, MA in Heritage & Cultural Studies, MSc in Psychology and a PhD in Psychology.
Dr Latif has over 15 years' experience working in the NHS and private sector.
Dr Latif is a fantastic Expert Witness Chartered Psychologist who undertakes a range of instructions, including criminal, civil, family, employment tribunal and immigration. She has specific experience in human rights, abuse and domestic violence, human and drug trafficking and terrorism.
She is qualified in psychometric testing and is registered with the BPS Psychological Testing Centre's Register of Qualifications in Test Use (RQTU) and has expertise in administering and interpreting a wide range of tests, including but not limited to IQ, Memory, Personality, Suggestibility, Post-traumatic stress, Emotional Functioning, Risk and Psychopathology.
Dr Latif has attained BPS Level A (Ability Testing) and Level B (Personality Testing) and has undertaken specialised training for WAIS-IV and IPDE. She also has in-depth knowledge of the cultural and religious dynamics of South Asian and African cultures and is able to complete assessments in Punjabi and Urdu as well as English.
Dr Latif is described by colleagues as calm, reflective, empathetic and professional. Clinical Partners are delighted to present Dr Latif to our Manchester patients.
Specialisms
Mental health difficulties/disorders in children, adolescents and adults
Cognitive/Capacity Assessments
Emotional / Sexual abuse
Personality Disorders
Child and Adult ADHD, Asperger's Autism
Risk Assessment
Parenting
Parenting mental health
Parent:child attachment
Family Assessments / Dynamics / Attachment / Parental Alienation
Attachment
Trauma
Female Genital Mutilation (FGM)
Forced Marriages
Sexualised behaviour (CSE)
Pre-sentencing Reports
Fitness to Please / Stand Trial
Sexual / Violent offences
Dangerousness / Risk Assessment
Offender Assessment
Crime / Torture Victims
Child Abuse
Arson
Manslaughter / Murder Cases
Personal Injury
Clinical Negligence
Employment Tribunal cases
Educational 11+ Assessment Appeals
Qualifications
BSc in Psychology
MA in Heritage & Cultural Studies
MSc in Psychology
PhD in Psychology
Diploma in Forensic Psychology (Distinction)
Cardiff University Law School Expert Witness (CUBS) Accreditation
Bond Solon Certificates in Criminal, Civil and Family Law
Professional registrations
Member of the British Psychological Society
BPS Register of Qualifications in Test Use (RQTU)
Member of the Health & Care Professions Council
Member of The Expert Witness Institute (EWI)
Associate Fellow of the British Psychological Society (AFBPsS)