Dr Sam Edwards
CPsychol AFBPsS
Consultant Clinical Psychologist
Profile: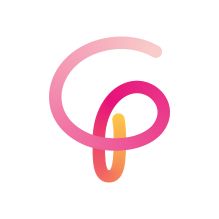 Dr Sam Edwards is a highly experienced Consultant Clinical Psychologist currently working for the NHS in an inpatient Child & Adolescent Mental Health Service. Dr Edwards has a BSc in Psychology, a Masters in Occupational Psychology, Doctorate in Clinical Psychology and Post Graduate Diploma in Paediatric Neuropsychology.
Dr Edwards has over 25 years' experience in both community and hospital settings, working with young people and families experiencing distress after significant life events or illness.
Dr Edwards has extensive knowledge and skills in the assessment and treatment of young people, experiencing problems such as anxiety, depression, obsessive compulsive disorder (OCD), post traumatic stress disorder (PTSD), psychosis and eating disorders. She also is experienced at assessing and treating children & families with a neurological impairment following accident, illness or treatment.
Dr Edwards is passionate about using her skills to help children with developmental disorders achieve their potential, and to reduce the distress felt nu young people and families following traumatic events. She is described by her colleagues as a reliable and conscientious clinician, with a wealth of knowledge and experience.
Specialisms
Adults
Eating Disorders
Anorexia
Stress
Anxiety
Depression
OCD
Parenting
Relationship Issues
Self-Harm
CAMHS
ADHD
Anxiety & Stress
Autism & Asperger's
Depression
Family Support & Therapy
Learning Difficulties
Anorexia
Behavioural Problems
OCD
School Problems
Self-Harm
Qualifications
BSc Psychology
MSc Occupational Psychology
Doctorate in Clinical Psychology
Post Graduate Diploma in Paediatric Neuropsychology
Professional registrations
Member of the Health and Care Professions Council
Member of the British Psychological Society
Therapeutic approaches
Integrative Therapy
CBT
DBT
Brief Solution Focussed Therapy
Systemic Approaches