Mrs Ramona Sbircea
BSc, MSc
Profile: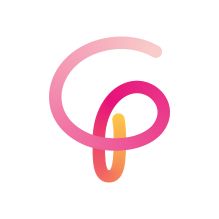 Mrs Ramona Sbircea is a specialist Psychologist and Analytical Psychotherapist currently working in the private sector. She has a Bachelor of Science in Psychology and Educational Sciences and a Master of Science in Analytical Psychology. Mrs Sbircea is a registered member of the Health and Care Professions Council.
After attaining her Masters Degree in Psychology, Mrs Sbircea pursued long-term training in Analytical Psychotherapy. She has over 8 years of clinical experience in various settings, with children, families and adults, with a wide range of difficulties such an attachment disorders, somatic diseases, mental health, depression, loss, bereavement and trauma. Having lived and worked in different countries, Ramona has a very good understanding of identity and cross-cultural issues, working with people from various cultures and backgrounds.
Mrs Sbircea is described by her colleagues as having a kind and very gentle approach. Clinical Partners is pleased to present Mrs Sbircea to our Bournemouth clients.
Specialisms
Adults
Addictive Relationship Patterns
Anger
Anxiety
Bereavement
Bullying
Childhood ADHD/ADD
Childhood Depression and Anxiety
Child and Adolescent Mental Health Issues
Depression
Family Support
Grief or Loss
Low Self Esteem
Miscarriage
Motherhood Stresses
Phobias and Fears
Parenting
Post-Traumatic Stress Disorder
Pre-Menstrual Tension
Relationship Issues
Sexual Abuse and Trauma
Stress
Social Isolation and Loneliness
Work and Career Related Issues
CAMHS
Abuse
Adoption and Fostering
ADHD
Aggression and Violence
Anxiety and Stress
Behavioural Problems
Bereavement
Bullying
Depression
Divorce and Separation
Domestic Violence
Early Years Issues
Family Support and Therapy
Fears and Phobias
Friends – issues
Internet and Phone Usage
Parents with Mental Health Issues
Physical Issues
School Problems
School Friends
School Exclusions and Expulsions
Self-Esteem
Self-Harm
SEN's – Assessment Special Educational Needs
Sleep
Stealing and Lying
Qualifications
Bachelor of Science in Psychology
Master of Science in Analytical Psychology
Professional registrations
Member of the Health and Care Professions Council
Therapeutic approaches