Dr Selina Li
BA (Hons), DClinPsych, C Psychol
Senior Clinical Psychologist
Profile: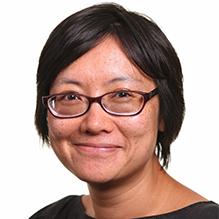 Dr Selina Li is a HCPC registered Clinical Psychologist with experience of assessment, individual and group therapeutic work, she has substantial experience with complex mental health presentations and personality disorder within the NHS and the voluntary sector.
She has experience working with people with chronic depression, anxiety, trauma-related difficulties, emotional dysregulation, personality disorders, deliberate self-harm, eating disorders and difficulties arising from abuse. Selina has experience working with a number of therapeutic models such as cognitive behavioural therapy (CBT), psychodynamic interpersonal therapy, motivational interviewing, dialectical behaviour therapy, compassion focused therapy and mindfulness.
Selina is a friendly, approachable clinician with a real interest in helping her clients find a positive outcome to their difficulties.
Specialisms
Depression/anxiety
Trauma & Abuse
Personality Disorder
Substance Misuse
Autistic Spectrum Disorder
Self-harm
Eating Disorders
Intellectual Ability
Autistic Spectrum Disorders
Mental Capacity
Qualifications
Doctorate in Clinical Psychology
BA(Hons) in Applied Psychology
Professional registrations
Therapeutic approaches
Psychodynamic Interpersonal Therapy
Dialectical Behaviour Therapy
Compassion Focussed Therapy
Mindfulness