Sharon Collins
BSc (Hons), MSc, C.Psychol, AFBPsS
Clinical Psychologist
Location:
Birmingham, Bristol, Cardiff, Oxford
Profile: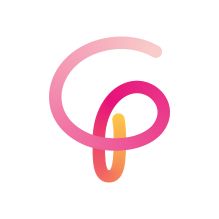 Sharon Collins is a highly talented Clinical Psychologist currently working with adults suffering from mental health issues. She has a BSc in Psychology and Master's in Clinical Psychology. Sharon is also a Member of the British Psychological Society and Member of the Health & Care Professions Council.
Sharon has over 30 years' experience working in the NHS, various charities, and private sector.
Covering a range of issues and disorders, Sharon is able to cover Anxiety, Depression, Phobias and Fears, Sexual Abuse and Trauma, Post Traumatic Stress Disorder (PTSD) and Gender Identity. She offers a variety of therapies including Cognitive Behavioural Therapy (CBT), EMDR (Eye Movement Desensitisation Reprocessing), Cognitive Analytic Therapy (CAT) and Systemic Therapy.
Sharon has a special interest in helping offer psychological support to those living with long term conditions, including cancer, neurological diseases and chronic ill-health due to cardiac conditions. She has experience working for the Military and treating front line staff in Emergency Services.
Sharon is known for her excellent range of therapeutic skills and has been impressive in her ability to adapt her approach to the needs of each individual in a very engaging way. Clinical Partners are pleased to present Sharon to our team.
Specialisms
Abortion
Anger
Asperger's
Autism
Bipolar
Body Image
Eating Disorders
Grief or Loss
Miscarriage
Overeating/Binge Eating
Phobias and Fears
Sexual Abuse and Trauma
Stress
Trauma
Anxiety
Gender Identity
Low Self Esteem
Obsessive Compulsive Disorder (OCD)
Post-Traumatic Stress Disorder
Social Isolation & Loneliness
Work and Career Related Issues
Qualifications
BSc in Psychology
Master's in Clinical Psychology
Professional registrations
Member of the British Psychological Society
Member of the Health & Care Professions Council PYL04757
Therapeutic approaches
Cognitive Behavioural Therapy (CBT)
EMDR
Cognitive Analytic Therapy (ACAT)
Systemic Therapy