Ms Tracy Williams
BSc, Dip, MSc
Profile: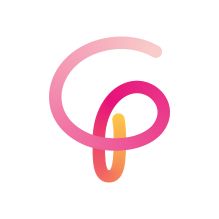 Ms Tracy Williams is a a highly experienced Psychological Therapist / Counsellor currently working in the private sector.
She has a Bachelor of Science in Psychology, Diploma in Substance Misuse and Dependency and a Master of Science in Counselling (Marriage and Family). Ms Williams is a registered member of the British Association for Counselling and Psychotherapy (BACP).
Ms Williams works with adults, young people and their families suffering from a wide range of difficulties, including anxiety, stress, low mood and depression, anger, grief, self-harm, eating difficulties, co-dependency, and addictions including alcohol and drug abuse. She is able to draw on a range of psychological approaches including cognitive behaviour therapy, psychodynamic / systemic therapies, and transactional analysis to meet the individual needs of the patient. Ms Williams also uses compassion focused approaches. She works in a collaborative and goal-orientated way with clients agreeing a plan and then using this to structure and focus sessions.
Ms Williams is described by her colleagues as having a gentle and natural way of building relationships both personal and therapeutically and compassionate. Clinical Partners is pleased to present Ms Williams to our Edinburgh clients.
Specialisms
Adults
Abortion
Addictive Relationship Patterns
Affairs/Infidelity
Alcohol Dependence
Anger
Anxiety
Asperger's Syndrome
Bi-Polar Affective Disorder
Bereavement
Childhood ADHD/ADD
Childhood Depression and Anxiety
Chronic Fatigue Syndrome
Child and Adolescent Mental Health Issues
Compulsive Overspending
Couples/Marriage Therapy
Divorce
Depression
Drug Dependence
Eating Disorders - General
Family Support
Finding the Right Partner
Gay Lifestyle Issues
Gambling
Grief or Loss
Gender Identity
HIV
Low Self Esteem
Marriage
Menopause
Miscarriage
Mid-Life Crisis
Motherhood Stresses
Narcissistic Personality Disorder
Panic
Post-Natal Depression
Pre-Menstrual Tension
Relationship Issues
Seasonal Affective Disorder
Self-Harm
Stress
Social Isolation and Loneliness
Suicidal Ideation
Substance Abuse
Work and Career Related Issues
CAMHS
Adoption and fostering
Alcohol
Asperger's Syndrome
Behavioural Problems
Bereavement
Cannabis
Depression
Disabilities
Divorce and Separation
Drugs
Family Support and Therapy
Fears and Phobias
Friends - issues
Gaming Addiction
Gifted and Talented
Internet and Phone Usage
Parents with Mental Health Issues
Physical Issues
School Friends
Self-Esteem
Sleep
Qualifications
Bachelor of Science in Psychology
Diploma in Substance Misuse and Dependency
Master of Science in Counselling (Marriage and Family)
Professional registrations
Member of the British Association for Counselling and Psychotherapy (BACP)
Therapeutic approaches
Systemic
Humanistic/Person Centered
Minnesota Model 12 step based
Mindfulness