Dr Victoria Eames
DClinPsy, BA (Hons)
Profile: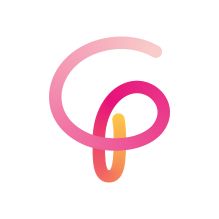 Dr Victoria Eames is a very senior Consultant Clinical Psychologist who works with children and young people and their families. She has a BA in Psychology, and Doctorate in Clinical Psychology and has worked in the NHS for over 20 years in both Adult Mental Health and Child & Adolescent Mental Health Services.
Dr Eames has extensive experience with adults, children and families with a variety of difficulties, including, depression, anxiety, childhood behavioural problems, school refusal, low-self-esteem and parenting/family support. She draws on a number of different therapeutic approaches including, Cognitive Behavioural Therapy (CBT) and Mindfulness Based Cognitive Therapy, Narrative Therapy, Family Therapy, Solution-Focused Therapy and Psychodynamic Psychotherapy. As well as teaching, Dr Eames has worked on developing and delivering resilience training programmes for children.
Dr Eames' own experience of parenting three children in the modern world enables her to bring genuine understanding and appreciation to her work. If you or your family would benefit from some expert support and advice then we can strongly recommend Victoria.
Specialisms
Qualifications
DClinPsy - Doctorate in Clinical Psychology
BA (Hons) - Psychology

Professional registrations

Member of the Health and Care Professions Council
Associate Fellow and Full Member of the British Psychological Society

Therapeutic approaches

Cognitive Behavioural Therapy (CBT)
Mindfulness Based Cognitive Therapy
Narrative Therapy
Systemic/Family Therapy
Solution-Focused Therapy
Psychodynamic Psychotherapy