Adult & Child Psychotherapist
Profile: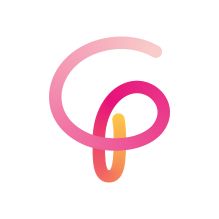 Ziva Weaver is a highly experienced adult and child psychotherapist who has been working in Devon Child & Adolescent Mental Health Services for many years. As a child psychotherapist, Ziva's work has been focussed predominantly on addressing emotional difficulties and helping young people struggling with issues relating to loss, identity, depression, anxiety, attachment, trauma and abuse.
Ziva has worked extensively for the NHS and for one of the UK's leading providers of child & adolescent residential care. Her NHS work has centered on looked after children (LAC) and involves working with young people aged 4-18 in collaboration with their Foster Carers, Teachers, School Nurses and Social Workers. Ziva provides supervision and mentoring to staff teams caring for young people.
Ziva is an experienced clinician who is accustomed to working with children and adolescents with complex mental health needs, many of whom have suffered significant trauma, she is a warm enthusiastic and highly intuitive therapist who we highly recommend.
Specialisms
Qualifications
Diploma in Psychotherapy
Dyadic Development Psychotherapy (DDP)
Professional registrations
Therapeutic approaches
Psychodynamic
Dyadic Development Psychotherapy (DDP)