It's thought 1 in 5 of us will have depression at some stage. Although common, it can be hugely debilitating, and get worse over time if left untreated. But what treatments are available and how do you know which to opt for?


The first line treatment for those with 'mild to moderate' depression, psychological or talking therapies are recommended. Medications such as antidepressants or antipsychotics are normally reserved for those who have pervasive or severe depressions, of where therapy is not having the desired outcome.
Evidence suggests that for those taking medications for depression, having access to therapy as well can be the most effective way to recovery. Psychological therapies for depression have been extremely well researched, and new therapeutic techniques are being trialed all the time. Here we discuss three of the most established psychological treatments, as recommended by the National Institute for Health and Care Excellence: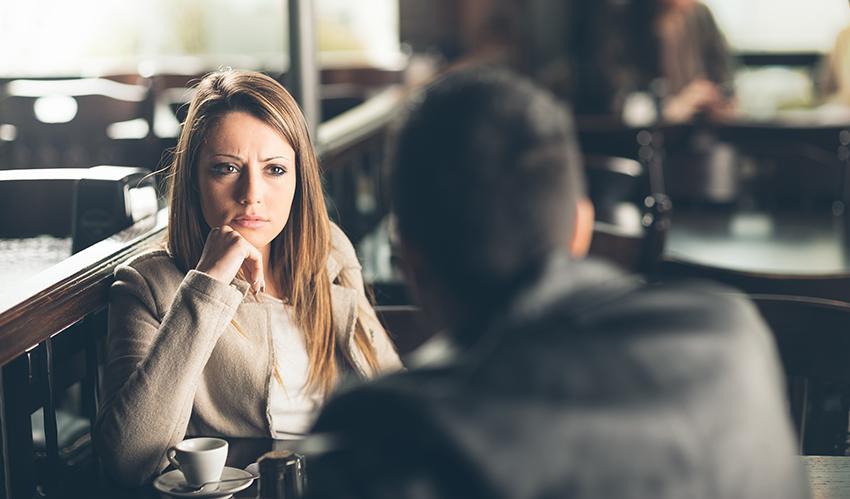 What is it?
CBT is an active and directive form of psychological therapy, which tends to be problem oriented. According to this model, low mood occurs when negative beliefs about yourself, the world, and others, are triggered by life events. This can lead to unpleasant thoughts, behaviours, bodily sensations and emotions, which together can act in a cycle to keep you feeling low. In CBT your therapist will help you to identify how and why your low mood manifests, and will help you to devise strategies to break out of the cycles that maintain your problem.
Does it work?
There is a huge amount of research supporting the effectiveness of CBT for depression. In 2013, Professor Pim Cuijpers and colleagues reviewed 115 studies, and concluded that there is 'no doubt that CBT is an effective treatment for adult depression'1. The authors do note, however, that the widespread accolade for CBT might be an effect of the sheer quantity of studies that support it, rather than it being more effective than other therapies. Either way, if you think CBT is the right fit for you, there is good reason to expect it to work.
Is it for me?
CBT is a time-limited form of therapy, and most providers offer between 6-16 sessions, usually on a weekly basis. Note that CBT is not a passive therapy, and it requires active engagement to get the best out of it. Your therapist may set you homework assignments to gather information, test ideas, and practice what you discussed in your session. Not only does this consolidate new learning and speed up the healing process, it also equips you with a toolkit to use going forward once therapy is over. However, if this sounds daunting or unrealistic, you might find another form of therapy more comfortable and rewarding, such as interpersonal therapy (below).


Behavioural Activation (BA)

What is it?
BA is based on the premise that our mood is closely tied up in environmental reinforcement. In depression, it is normal to experience reduced motivation to engage in activities, and this can lead to social withdrawal. This can help protect us from negative emotions when things go wrong, but it also prevents us from experiencing any positive emotions when things go well. In BA, your therapist will help you to find out which activities you find the most rewarding, and work slowly towards building up a schedule of activities to increase the amount of pleasure in your day-to-day life. The theory is that, because engaging in pleasurable activities feels good, with time, you want to do more of it. This makes you feel even better, and becomes a 'virtuous' cycle, which can help lift your mood on a more long-term basis.
Does it work?
Recent evidence2 suggests that BA and CBT have equivocal success rates. A large, rigorous clinical trial led by Professor David Richards compared the two therapies on 440 adults diagnosed with major depressive disorder. They found that both groups had significantly improved symptoms when followed up 18-months later. This is arguably the largest trial directly comparing BA and CBT, offering compelling evidence for its effectiveness; however, it is just one trial. Fortunately, Cuijpers and colleagues' have compared a number of trials and support Richards and colleagues' findings: BA and CBT are both effective treatments.
Is it for me?
Many people choose BA due to its focus on the present, as opposed to past events. However, perhaps more than CBT, BA requires a great deal of engagement to be optimally effective. When you are feeling low in mood and energy, the thought of getting up and engaging in any sort of activity can seem impossible; yet ultimately, this is what your therapist is asking you to do. Of course, your therapist will work with you to approach this goal step-by-step, but it will require willpower and determination on your part. Again, think about whether this sort of approach fits with your goals and preferences before signing up, as therapies are most effective when you are motivated to fully engage with them.
Interpersonal Therapy (IPT)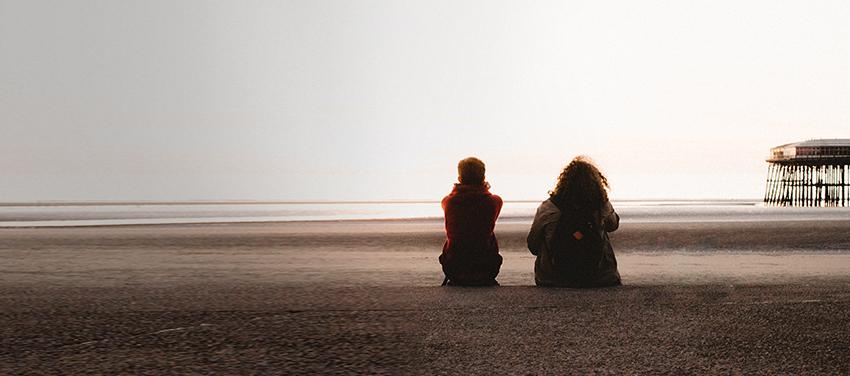 What is it?
IPT is a structured therapy that focuses on how our patterns of relating to others can impact our mood. The theory is that when difficulties arise in our interpersonal relationships, this can cause depression. This, in turn, can negatively impact our relationships with others, thus becoming a vicious cycle. IPT seeks to help the client understand these negative patterns of thought and behaviour in relation to others, enabling them to interact more effectively in daily relationships. Sessions might focus on specific conflicts, life changes, grief reactions, and/or difficulties within romantic relationships, depending on which of these areas is thought to be related to your symptoms.
Does it work?
Alongside CBT and BA, IPT is supported by a large body of evidence, leaving little room for doubt regarding its effectiveness. A meta-analysis3 comparing thirty-eight individual studies found that individuals receiving IPT made a significantly better recovery than those in control groups. Furthermore, it was found to be more effective at reducing relapse than medication alone. The authors conclude that 'IPT deserves its place in treatment guidelines as one of the most empirically validated treatments for depression'.
Is it for me?
IPT is a time-limited treatment, with most therapists offering a course of 16 sessions. This may be modified according to the problems you are experiencing, and the time constraints within the service you are accessing. IPT is primarily a talking therapy, and whilst your therapist may encourage you to put what you are learning about yourself into practice in-between sessions, it is less 'active' than CBT and BA, which often involve testing out ideas during sessions. If you don't mind talking about the past, and you are seeking a gentle space in which to discuss troubling thoughts and experiences, then this therapy might be for you.
If you are suffering from depression and would like help deciding which therapy you are best suited to, call our knowledgeable triage team on 0203 326 9160. Clinical Partners is the UK's largest private mental health partnership, helping children, adults, families and organisations nationwide.

---
1 Cuijpers, P., Berking, M., Andersson, G., Quigley, L., Kleiboer, A. and Dobson, K.S., 2013. A meta-analysis of cognitive-behavioural therapy for adult depression, alone and in comparison with other treatments. The Canadian Journal of Psychiatry, 58(7), pp.376-385.
2 Richards, D.A., Ekers, D., McMillan, D., Taylor, R.S., Byford, S., Warren, F.C., Barrett, B., Farrand, P.A., Gilbody, S., Kuyken, W. and O'Mahen, H., 2016. Cost and Outcome of Behavioural Activation versus Cognitive Behavioural Therapy for Depression (COBRA): a randomised, controlled, non-inferiority trial. The Lancet, 388(10047), pp.871-880.
3 Cuijpers, P., Geraedts, A.S., van Oppen, P., Andersson, G., Markowitz, J.C. and van Straten, A., 2011. Interpersonal psychotherapy for depression: a meta-analysis. American Journal of Psychiatry, 168(6), pp.581-592.