Dr Stephen Blumenthal
C.Psychol, AFBPsS, TQAP, MBPAS
Consultant Clinical Psychologist and Psychotherapist/Psychoanalyst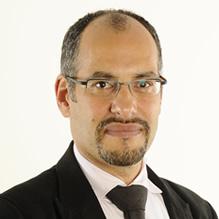 Profile:
Consultant Clinical Psychologist and Adult Psychotherapist/Psychoanalyst - London
Stephen is a Consultant Clinical Psychologist and Adult Psychotherapist with over 20 years' experience. He works in private practice and in the NHS, where he works at The Portman Clinic, part of the Tavistock and Portman NHS Foundation Trust.
He is a committed clinician and has combined extensive clinical experience with lecturing and research and he is also highly published.
Specialisms
Stephen sees people with a range of problems, including depression and anxiety. He has extensive experience assessing and treating people with problems relating to anger and sexual difficulties.
Medico Legal Expertise
Stephen is very experienced in Forensic Assessments, Expert Witness, Psychological Assessments for Criminal and Civil Courts with expertise in the following areas:
Parenting assessment in child protection proceedings and in private law proceedings.
Risk assessments, Intellectual assessment (IQ), Personality assessment
Fitness to plead and assessment of suitability for psychological treatment
Qualifications and Experience
Stephen obtained his honorary degree in 1985 in Psychology and his doctorate in Clinical Psychology in 1997. He is an associate fellow of the British Psychological Society and also has a diploma in forensic psychotherapeutic studies. He also undertook a four year post qualification training as an adult psychotherapist at the Tavistock Clinic. He completed the training in Psychoanalysis at the British Psychoanalytic Society.
He has worked in the NHS and Private Practices for over 20 years as a clinical psychologist and a psychotherapist.
In addition, Stephen is involved in research and he regularly undertakes teaching and lecturing.
Location
Dr Blumenthal is a Clinical Psychologist and Adult Psychotherapist/Psychoanalyst in London.