It is thought that up to 3% of the population suffer with panic attacks in any given year.
Panic attacks are a type of anxiety disorder that can severely impact on the child's ability to take part in everyday activities. The good news is they respond well to treatment.
What are panic attacks?
There are two component parts to panic attacks or panic disorder as it is sometimes called. The first part is the panic attack itself, the second part is the fear of future panic attacks.
Panic attacks have terrifying physical symptoms including:
Chest pains
Dizziness
Racing heart beat
Difficulty breathing
Sweating
Trembling
Numbness or tingling in fingers and limbs
Stomach complaints
A sense of choking
Changes to body temperature
During a panic attack the child or teenager may feel that they are dying, or that they are in a dream and they may feel somehow detached from the situation.
The second part of the panic attack is the very real fear of having a future attack. This can result in the child or teenager choosing not to partake in activities, leave the house or even attend school (read more about school refusal).
If you think your child or teenager is struggling with social anxiety, it can be a deeply upsetting and frustrating time. We can help. Our team of child and adolescent psychiatrists, psychologists and psychotherapists have the knowledge and training needed to help treat anxiety and successful help families like yours every day.
Call 0203 761 7026 to speak to one of our clinical advisors today or request a call back.
For anyone who has not had a panic attack, they can be difficult to understand. It's important to note that you cannot simply stop yourself having one, although being supported in a calm and reassuring manner can significantly help the individual.
Panic attacks can be triggered by a specific event, for instance a crowded room or can come on with no explanation. The unpredictability of the panic attack can make them even more terrifying. If your child or teenager has had more than one panic attack, if they becoming more fearful of certain situations, becoming depressed, self harming or have any other signs that you are worried about it is time to seek professional help.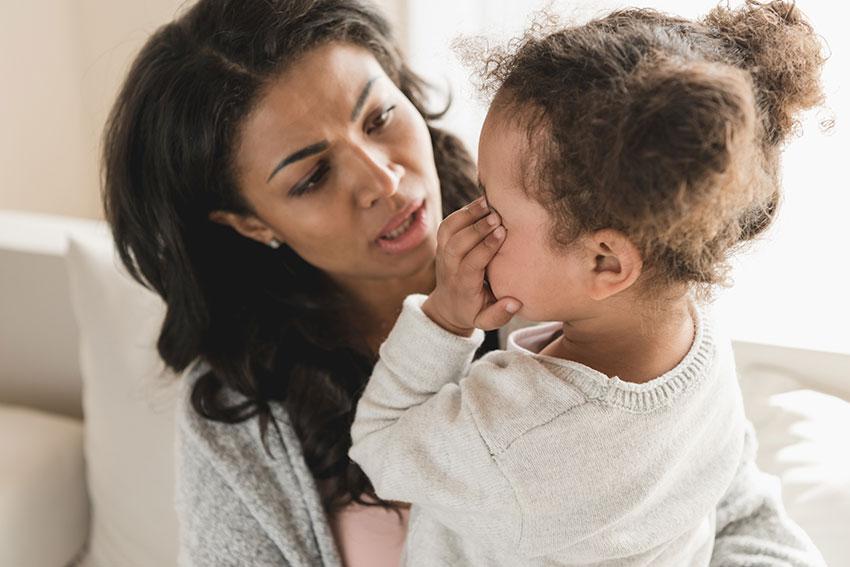 Read practical tips on managing a Panic attack by Dr Dosani, Child and Adolescent Psychiatrist
What treatment is there for panic attacks?
Children and teenagers who suffer with panic attacks respond very well to talking therapies such as CBT (Cognitive Behavioural Therapy).
Whilst there may not be an obvious cause as to why the child has panic attacks, having a professional trained in understanding the condition can not only teach the child effective ways of managing the onset of an attack, but can also deal with any root cause.
Some children and teenagers with anxiety disorders may need medication to help bring their anxiety levels down sufficiently for talking therapies to be effective. A psychiatrist will be able to assess your child's needs and recommend the correct treatment programme for them.
Clinical Partners help hundreds of families, like yours, every year in overcoming anxiety disorders. Call 0203 761 7026 to speak to someone today about how we can help.