ADHD in Children
The average age for diagnosis of ADHD in children is 7 years of age.

It is thought that up to one in 10 children display signs of ADHD 1

Boys are three times more likely to have ADHD than girls.
ADHD in children is common
ADHD (attention deficit hyperactivity disorder) and ADD (attention deficit disorder) are conditions affecting thousands of families in the UK.
ADHD and ADD are psychiatric disorders characterised by impulsive, hyperactive or inattentive behaviour. The child may appear 'naughty', can struggle in school and home settings and be challenging to parent.
The good news is that ADHD and ADD are treatable; getting a diagnosis is the first step.
If you are concerned that your child or teenager may have ADHD or if their school have raised this as an issue, we can provide you with a full professional ADHD assessment for your child.
We understand that this can be difficult for both you and your child, but by seeking a proper diagnosis you will be able to determine the root cause of the issue and also determine the best treatment plan.
Assessments are often available within a few days. Call 020 3761 7026 to arrange your appointment today.
Read 'the causes of ADHD'
What causes ADHD in children?
ADHD in children is thought to result from many genetic and environmental factors interacting.
Genetic
Children with a family history of ADHD are much more likely to have the condition themselves.
Many children with ADHD have been found to have slightly different gene structures. One study found a greater number of 'copy number variants'( a term used to refer to deletions and duplications of certain chromosomes)2 in children with ADHD. Read about adult ADHD here.
Neurobiological
Brain imaging has shown a difference in the brain size of children with ADHD.
Brain maturation is slower in children with ADHD; grey matter maturity is approximately 3 years behind that of children who do not have ADHD3.
The levels of neurotransmitters – the chemicals that deliver messages in the brain – are different in children with ADHD. Noradrenaline, linked to our ability to pay attention and dopamine, linked to our ability to control impulses, have been found in lower levels in children with ADHD. Medications, such as Ritalin, are used to adjust the levels of brain chemicals.
Environmental
Premature birth and low birth weights are linked to an increased chance of ADHD
Factors such as alcohol, drug and cigarette use during pregnancy have links to a greater likelihood of ADHD.
If you suspect that your child may have ADHD or are simply not sure and want to talk to a trained professional about what the options are, you can call us on 020 3761 7026 to arrange a private consultation or contact us to request a call back.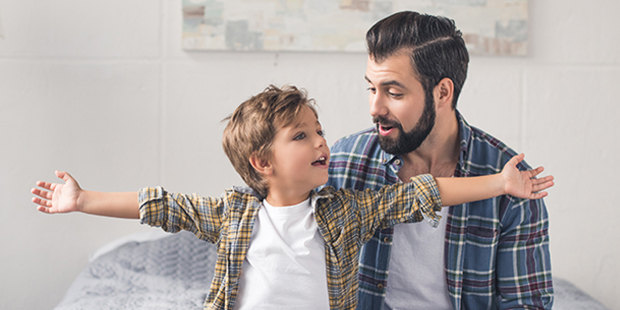 Read 'Luke's story'
Our team of leading private child and adolescent consultants and specialists:
Work as a multi-disciplinary team to ensure the best possible diagnosis and treatment
Can identify whether either Conduct Disorder or Oppositional Defiant Disorder coexists with the ADD
Offer full independent professional assessments and written reports
Are able to support you and the family so you feel comfortable and understand fully the process and treatment options
Have a team of Educational Psychologists that will be able to support your child educationally and support any possible SEN applications and creating Individual Educational Plans (IEP).
Offer immediate consultations in a number of locations.
1 Center for Disease Control and Prevention November 2013
2 Williams NM, et al Rare chromosomal deletions and duplications in ADHD: a genome wide analysis Lancet 2010; 376(9750):1401
3 Shaw, P. et al ADHD is characterised by a delay in cortical maturation Proc Natl Acad Sci USA 2007; 104:19649 - 19654