Alina Lazar
Child & Adolescent Psychiatrist
Child and Adolescent
MBBS, PgDip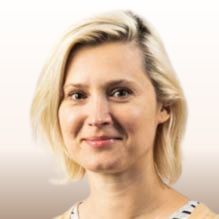 Dr Alina Lazar is a Child and Adolescent Psychiatrist with significant clinical experience, currently working as a Consultant Child and Adolescent Psychiatrist for the West London NHS Trust. Dr Lazar leads an outpatient service which treats young people with complex needs, providing assessment, treatment and management of care plans.
Dr Lazar is dedicated to working with clients who have acute and chronic mental health difficulties and comorbidities. She specialises in Neurodevelopmental Disorders, Psychosis, Mood Disorders, OCD and Anxiety Disorders. Therapies include Cognitive Behavioural Therapy (CBT) and ADHD coaching. Dr Lazar understands the importance of working collaboratively with all involved in order to achieve the best for clients and their families.
Dr Lazar's sensitive, thorough and gentle approach to the multi-dimensional nature of client's difficulties means that she is able to deal with these challenges effectively. She engages carefully with young people she sees, thinking about their presentation, their inner worlds and conflicts, as well as external challenges, offering insight, expertise and judicial use of medication.
Dr Lazar is known equally for her level of commitment to make a difference in children's lives as for the rigour with which she develops her clinical practice. She is remarkable, but approachable and sensitive, able to establish positive relationships with clients to build toward better outcomes.
Conditions I treat
ADHD
Anxiety
Autism, Aspergers & PDD
Bipolar Affective Disorder
Depression
Dysthymia
Mood disorder – sever/treatment resistant depression
OCD
Psychosis
Therapeutic approaches used
Qualifications and Education
Doctor of Medicine, "Iuliu Hatieganu" University of Medicine and Pharmacy, Cluj-Napoca
Child and Adolescent Psychiatrist, Ministry of Education, Bucharest
Postgraduate MSc Psychiatric Research, King's College London
Professional Bodies and Membership
Membership of Royal College of Psychiatrists