Ayotunde Shodunke
Consultant Psychiatrist
Adult
MBBS; MSc; MRCPsych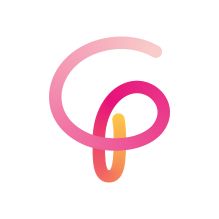 Dr Ayotunde Shodunke has gained a wide range of clinical experience since graduating with his medical degree in 2005 from University of Ibadan, Nigeria. He specialised in psychiatry in 2019 and has held a number of roles within the NHS, most recently working as a Consultant Psychiatrist with the Hertfordshire Partnership University NHS Foundation Trust.
I have gained experience in the assessment and management of Obsessive Compulsive Disorder. I understand the importance of early identification and commencement of evidence-based treatment in aiding recovery.
I have extensive experience in the management of psychosis, depression, anxiety disorders, bipolar affective disorder and personality disorders.
Dr Shodunke is described by his colleagues as an excellent doctor with sound clinical knowledge, and a calm resilient demeanour, even in stressful situations. He is competent and professional, and deeply cares about his patients and working with them to find the best outcomes.
Conditions I treat
Adjustment Disorders
Anxiety
Depression
Personality disorder
Bipolar affective disorder
Mania
OCD
Schizophrenia
Psychosis
Qualifications and Education
Bachelor of Medicine and Bachelor of Surgery (MBBS) – University of Ibadan, Nigeria

MSc in Public Health – London School of Hygiene and Tropical Medicine, University of London

.
Professional Bodies and Membership
General Medical Council

Royal College of Psychiatrists

(MRCPsych)

British Association of Psychopharmacology
Therapeutic approaches used
General Evidence-Based Psychiatry