Dr Dharangini Dinakaran
Consultant Adult Psychiatrist
Adult
MBBS, MRCPsych, MSc
GMC #5198547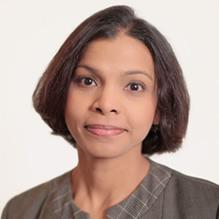 Dr Dhara Dinakaran is a General Adult Psychiatrist with specialisms in ADHD, addiction, and forensic psychiatry. She completed the Kings College MSc in Addictions in 2007 and a clinical certificate in Psychopharmacology in 2009.
Dr Dinakaran is experienced in the assessment, diagnosis and treatment of a wide range of conditions including, depression, bipolar affective disorder, psychotic illness, personality disorder, eating disorder and post-traumatic stress disorder. Dr Dinakaran is ADI-R trained which is the gold standard clinical diagnostic instrument for assessing autism in adults.
Dr Dinakaran has completed Expert Witness training and is regularly instructed to prepare medico-legal reports. Her criminal court work includes fitness to plead, criminal responsibility, pre-sentencing and disposal. In the Family Courts, she is asked to advise on the impact on mental illness, personality disorders and addictive behaviours on child care. She also reports on Immigration cases and is an Independent Expert in Mental Health Tribunals.
Conditions I treat
Affective Disorders
Autism
Psychosis
Post-Traumatic Stress Disorder (PTSD)
Personality Disorders
Substance misuse
Trauma
ADHD
Therapeutic approaches used
Evidence based general adult psychiatry
Qualifications and Education
Clinical Certificate in Psychopharmacology
CCT in General Adult Psychiatry and Addictions Accreditation
MSc in Clinical and Public Health Aspects of Addictions
MRCPsych - Royal College of Psychiatrists, UK
MBBS
Professional Bodies and Membership
Member of the Royal College of Psychiatrists
Faculty of Medical Leadership and Management
Member of the Forensic Peer Review Network, Royal College of Psychiatrists
Member of the Society of Expert Witness
Member of the British Association of Psychopharmacology
Registered with the General Medical Council (GMC)