Dr Jasenka Matekovic
Consultant Adult Psychiatrist
Adult
MD, MRCPsych, CCT in General Adult & Old Age Psychiatry
GMC #4758613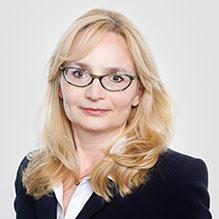 Dr Jasenka Matekovic is a senior consultant psychiatrist working in adult psychiatry. She has a medical degree, has specialist training in General Adult and Old Age Psychiatry, and is a member of the General Medical Council (GMC) and the Royal College of Psychiatrists (MRCPsych).
Dr Matekovic has extensive experience as a consultant psychiatrist, diagnosing and treating patients with comorbidities across various areas, such as general adult, old age, adolescent, forensic, rehabilitation and addictions.
She specialises in a wide range of conditions and disorders, including depression, anxiety, psychosis, OCD and PTSD, and tailors her approach to each person's specific requirements to aid them in their recovery.
Dr Matekovic is described as a highly competent, hard-working and reliable clinician who maintains strong working relationships with her clients, carers and other health workers.
Conditions I treat
Depression and Anxiety
Obsessive Compulsive Disorder
Post-Traumatic Stress Disorder
Bipolar Affective Disorder
Psychosis and Schizophrenia
Autism
ADHD
Qualifications and Education
Doctor of Medicine (MD)
CCT in General Adult & Old Age Psychiatry
CCT in Old Age Psychiatry
Section 12 Approved Mental Health Act
Deprivation of Liberty Safeguards Assessor
Certificates in Clinical Psychopharmacology
Therapeutic approaches used
Evidence based psychiatry
Psychopharmacology
Variety of talking therapy skills
Professional Bodies and Membership
General Medical Council (GMC)
Member of the Royal College of Psychiatrists (MRCPsych)