Dr Javier Ferreiro-Pisos
Consultant Psychiatrist
Adult
MRCPsych
GMC #7484176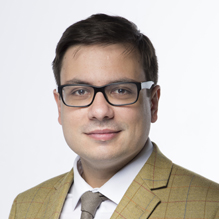 Dr Javier Ferreiro-Pisos is a General Adult Consultant Psychiatrist who moved to the UK in 2015 after completing his training in his home country of Spain. Dr Ferreiro-Pisos now works for the North Somerset Recovery & Primary Care Liaison Service for the Avon & Wiltshire Mental Health Partnership NHS Trust, covering the full range of mental health presentations and is a Member of the Royal College of Psychiatrists
In his NHS work, Dr Ferreiro-Pisos has clinical responsibility for complex patients with a primary diagnosis of enduring mental health conditions and offers clinical leadership to a team of community psychiatric nurses social workers and senior practitioners.
He uses evidence-based treatments, alongside extensive knowledge of psychotherapy from his training in Behavioural Therapy at UCLA, Los Angeles, and Family Therapy training in Spain.
Well respected by colleagues, Dr Ferreiro-Pisos is described as warm and engaging and is very committed to helping his patients achieve the best possible mental health recovery.
Conditions I treat
Adult Autistic Spectrum Disorders
Depression
Bipolar
Eating Disorders
Suicide
Self-harm
Paranoia
OCD
Panic
Family Support
Borderline Personality Disorder
Anxiety
Qualifications and Education
LMS (Licentiate in Medicine & Surgery) MBBS equivalent
MIR Psychiatry – CCST Equivalent
Professional Bodies and Membership
Member of the General Medical Council
Member of the Royal College of Psychiatrists
Therapeutic approaches
General evidence-based psychiatry
Systemic