Dr Laura Roughan
Consultant Clinical Psychologist
Child and Adolescent
DClinPsy, BSc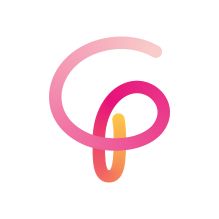 Dr Laura Roughan is a highly experienced Consultant Clinical Psychologist leading a busy CAMHS service in the NHS. Dr Roughan has a special interest and expertise in neurodevelopmental disorders, especially autism. She has previously worked in the Social Communication Disorder Clinic at Great Ormond Street Hospital carrying out assessment and intervention for children and young people with autism. Dr Roughan then went on to lead a multi-agency assessment clinic for children and young people with neurodevelopmental disorders including autism, ADHD and ADD in East London NHS Trust.
Dr Roughan has experience carrying out a range of assessments of complex neurodevelopmental presentations and comorbid mental health disorders. She is fully trained in the use of 3Di and Autism Diagnostic Observation Schedule (ADOS-2), both widely recognised as the leading assessment tools in their field. Dr Roughan delivers and supervises individual therapeutic work, Cognitive Behavioural Therapy (CBT) and also runs parent groups to help support parents managing a range of behavioural problems related to ASD.
Dr Roughan is highly expert in providing neuropsychological assessments in order to identify a range of specific learning difficulties and we can strongly recommend her if you are looking for expert opinion in this area.
Conditions I treat
ADHD
ASD
Learning Difficulties
Assessment
Child and Adolescent Mental Health
CBT for Anxiety, Panic, Fear & Phobias
Therapeutic approaches used
Cognitive Behavioural Therapy (CBT)
Qualifications and Education
Doctorate - Clinical Psychology
BSc – Psychology
Professional Bodies and Membership
Member of the Health Care Professions Council (HCPC)