Dr Prajakta Patil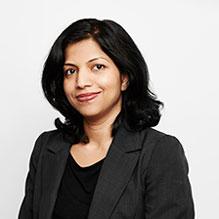 Dr Prajakta Patil works as a consultant psychiatrist in the NHS in Kent where she leads the multidisciplinary team in assessing and managing patients. She also teaches NICE guidelines implementation and analysis of gaps in clinical practice in forensic and specialist services in her trust. She has a medical degree, a postgraduate certificate in child law, and a postgraduate diploma in mental health law.
Dr Patil has been actively involved in patient and medical education and research, with publications in peer-reviewed journals, and has presented at national and international conferences.
As an experienced, dedicated and highly skilled clinician, Dr Patil is passionate about mental health care advancement lessening the challenges people face and improving their quality of life. She is an empathic doctor who uses evidence-based approaches to enhance her practice and deliver the best outcomes tailored to the needs of each individual she works with.
Dr Patil has extensive knowledge and experience in the assessment, diagnosis and treatment of a wide range of mental health problems, including anxiety, depression, phobias, PTSD and trauma, obsessive-compulsive disorder, psychosis, adult ADHD and autism.
Apart from English, Dr Patil is also fluent in Hindi, and Marathi, and can offer consultations in these languages. She can also understand Urdu and Punjabi reasonably.
Dr Patil is recognised by colleagues as pleasant, hard-working, and conscientious. She is liked and respected by her clients as she quickly builds collaborative relationships. She believes in treating the individual as a whole and simultaneously promoting positive mental health, stability, and wellbeing.
Conditions I treat
ADHD
Anxiety
Autism
Depression
Phobias and Panic Disorder
PTSD/Trauma
Personality Disorders
Obsessive Compulsive Disorder
Therapeutic approaches used
Mental Health Psychoeducation
Evidence-based Medicine
Qualifications and Education
Bachelor of Medicine and Bachelor of Surgery (MBBS) - King Edward Memorial Hospital & Seth GS Medical College
Member of the Royal College of Psychiatrists - Royal College of Psychiatrists
Postgraduate Certificate in Child Law - Northumbria University
Diploma in Mental Health Law - Northumbria University
GMC Specialist Register for Forensic Psychiatry - General Medical Council
Professional Bodies and Membership
Member of the Royal College of Psychiatrists
General Medical Council