Dr Rittick Mukherjee
Consultant Psychiatrist
Adult
BSc, MBBS, MRCPsych, PGDip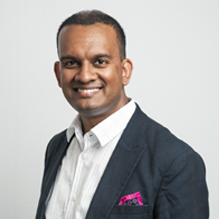 Dr Rittick Mukherjee is a highly skilled and qualified clinician who has been working with Northamptonshire NHS Foundation Trust as a Consultant Psychiatrist in Intellectual Disabilities and the Lead Psychiatrist for Forensic Intellectual Disability.
With many years experience completing diagnostic assessments for ADHD and autism, Dr Mukherjee is passionate about delivering the best care and working collaboratively with his clients.
Prior to his current role, Dr Mukherjee has worked with adults with complex mental health conditions, personality disorders, autistic spectrum conditions and intellectual disabilities. He has extensive experience in autism diagnostic assessments, using ADI-R and ADOS-2, treatments and interventions for adults and adolescents across rehabilitation, community, outpatient clinics and inpatient wards.
Recognised by his peers as being dedicated, hardworking and knowledgeable, Dr Mukherjee has great communication skills and excellent clinical acumen. He is warm and friendly, with a calm, empathetic manner, able quickly build relationships with everyone he encounters.
Conditions I treat
Learning Difficulties - Other
Personality Disorder
Qualifications and Education
BSc in Psychology with Basic Medical Sciences
MBBS Medicine, King's College, University of London
Membership of the Royal College of Psychiatrists
CCT in the Psychiatry of Learning Disability – GMC Specialist Register
Postgraduate Diploma (Merit) in Clinical Forensic Psychiatry
Revalidation with the General Medical Council
Professional Bodies and Membership
General Medical Council
Membership of the Royal College of Psychiatrists