Dr Shipra Berg
Consultant Child & Adolescent Psychiatrist
Child and Adolescent
MBBS, MRCPsych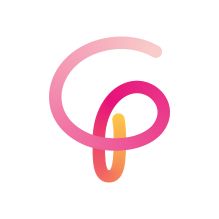 Dr Shipra Berg is a hard-working and dedicated Consultant Child and Adolescent Psychiatrist who has been working for the NHS for nearly 20 years. She has a wide experience in assessing and diagnosing a wider range of conditions affecting children and adolescents presenting to CAMHS.
More recently, Dr Berg has been working with a CAMHS ADHD assessment and treatment Team in Surrey. Dr Berg also has specialist experience in managing Tourettes Syndrome which she gained whilst training at the Great Ormond Street Hospital. She is experienced in the assessment of Autism using ADOS.
Dr Berg is recognised by colleagues as having sound clinical judgement, and being hard-working, reliable and focused. She is warm, caring and compassionate towards the children she works with. Families find her easy to connect with, often praising her honesty, capability and strong commitment to the wellbeing of her clients.
Conditions I treat
ADHD/ADD
Anorexia Nervosa
Anxiety
Depression
OCD
Phobias
Tourettes
Qualifications and Education
Bachelor of Medicine and Surgery (MBBS) Rajiv Gandhi University of Health Science.
PLAB I and II General Medical Council
Member of the Royal College of Psychiatrists
Professional Bodies and Membership
Member of the General Medical Council
Member of the Royal College of Psychiatrists