Dr Simon Surguladze
Consultant Psychiatrist
Adult
MD, PhD, DSc
GMC #6135995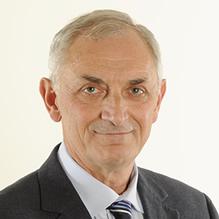 Dr Surguladze is a psychiatrist with over 30 years of clinical and academic experience in various areas of mental health.
He combines both extensive clinical experience along with research into the neurobiological characteristics of major psychiatric disorders and has had over 60 scientific papers published.
Dr Surguladze is a Visiting Senior Lecturer at King's College London Institute of Psychiatry.


I would like to take this opportunity to extend my sincere thanks and appreciation to Simon for all the help and advice he has given to me during the past year. He has demonstrated great professionalism and understanding of my problem and has helped me regain both my energy and purpose. I only wish that I had visited Clinical Partners a lot earlier avoiding numerous GP visits. It is also very comforting to know that if I need any further help it is only a phone call away. Thank you again CP and Simon.
His treatment philosophy is based on establishing trust between the client and himself. He, therefore, dedicates much of a session listening to the client to build up a therapeutic dialogue. He combines psychopharmacological medication with some therapeutic methods including Motivational Interviewing. He does not try to teach his clients how to live their lives – but rather to develop confidence and hope so that they can better handle their problems.
Highly approachable and passionate about mental health, Dr Surguladze is a valuable asset to our London team.
Conditions I treat
Autism
Bipolar affective disorder
Cyclothymia
Depression
Phobias
Schizophrenia
Seasonal affective disorder
Treatment-resistant depression
Therapeutic approaches used
Motivational Interviewing
Qualifications and Education
PhD in Psychiatry – Institute of Psychiatry in Moscow
DSC in Psychiatry – Tbilisi State Medical University
Professional Bodies and Membership
Society of Biological Psychiatry (SOBP)
British Neuropsychiatry Association (BNPA)
Affiliate Member – Royal College of Psychiatrists
Board Member, Institute of Medical Ethics, Psychotherapy & Health Culture(Germany)