Evangelos Stephanopoulos
Clinical Psychologist
All Ages
BSc; MA; DClinPsy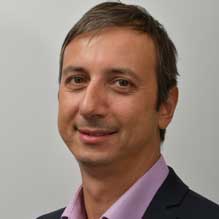 Dr Evangelos Stephanopoulos, best known to his patients as Dr Van, is a committed and passionate clinical psychologist with exceptional academic credentials and broad clinical experience.
He has diverse clinical experience in the UK and abroad, having worked in multiple settings, including with the NHS at various trusts across the country. Most recently, he has provided private clinical services and therapy while lecturing in clinical psychology at the University of Lincoln.
Dr Van regularly works with people experiencing PTSD, depression, OCD, anxiety, phobias, bipolar disorder, relationship difficulties, anger issues, work-related stress, cognitive impairment, and addictive disorders, providing personalised treatments that utilise his skills in CBT and EMDR.
He is also a skilled and qualified autism assessor, having trained in the Autism Diagnostic Interview-Revised (ADI-R), which is considered one of the gold-standard diagnostic instruments for assessing autism in children and adults.
His peers describe him as an ethical, considerate and skilled clinician who employs his broad skillset to provide the highest care standards to support his clients.
As a firm advocate for strengthening the connection between patient and therapist, Dr Van fosters an open and honest relationship with his clients, believing that trust and respect built within the sessions will have a positive therapeutic effect each time.
Conditions I treat
Dissociative disorders
Autism
Obsessive compulsive disorder (OCD)
Anxiety
Depression
Post traumatic stress disorder (PTSD)
Stress
Therapeutic approaches used
EMDR - Eye Movement Desensitization and Reprocessing (EMDR) therapy
ACT - Acceptance and Commitment Therapy
Integrated Psychotherapy
Qualifications and Education
Doctorate in Clinical Psychology, University of Lincoln
Pg Dip in Applied Psychology, Middlesex University
MA Psychoanalytic Studies, University of Essex
BSc Psychology with Criminology, Middlesex University
Professional Bodies and Membership
The Health and Care Professions Council (HCPC)