Dr Ewa Downie
Consultant Psychiatrist
All Ages
MRC Psych, MBBS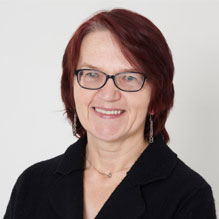 Dr Ewa Downie is a highly experienced consultant psychiatrist who works full-time with Clinical Partners. Her previous role was working as a consultant in rehabilitation at an inpatient unit and consultant psychiatrist at a dementia assessment unit, both in Sunderland.
She has a medical degree and is a member of the Royal College of Psychiatrists. In addition to qualifications in general adult psychiatry, Dr Downie is also qualified in addictions psychiatry, and rehabilitation psychiatry and is currently working towards qualifications in old age psychiatry. Dr Downie is ADI-R trained which is the gold standard clinical diagnostic instrument for assessing autism.
Dr Downie has extensive experience as a consultant psychiatrist in the UK, diagnosing and treating complex patients with co-morbidities across a range of areas, particularly with addictions, psychiatric rehabilitation and old age.
Dr Downie's treatments are based on the clinical formulations of problems, which allows for a wide range of interventions, from psychopharmacological to psychological and social.
Dr Downie is described as a hard-working, sensitive, kind and compassionate psychiatrist who is known for working collaboratively with her patients to treat and manage their mental health. She is passionate about work and remains committed to constantly developing her skills and knowledge.
Conditions I treat
OCD
BiPolar Affective Disorder
Trauma
Depression
Anxiety
Autism
Self-Harm
Therapeutic approaches used
Evidence based psychiatry
Psychopharmacology
Variety of talking therapy skills
Qualifications and Education
Medical Diploma on completion of University Medical Studies -Medical Academy of Bialystok, Poland
Diploma of the First Grade of Specialization in Psychiatry - The Regional Board of Health in Bialystok, Poland
MRC Psych 2004, UK
CCT in General Adult Psychiatry and Addictions Psychiatry 2010
RC Psychiatrists Rehabilitation Psychiatry Endorsement 2013
Section 12 approved
DOLS medical assessor
General Medical Council (GMC) Appraiser from 2018
Professional Bodies and Membership
General Medical Council (GMC)
Member of the Royal College of Psychiatrists (MRCPsych)