Dr Lisa Connell
Consultant Psychiatrist
Child and Adolescent
MRCPsych, MBBS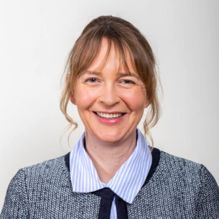 Dr Lisa Connell is a Consultant Psychiatrist experienced in many areas of mental health and specialises in providing psychiatric assessments for children and adolescents.
She came to psychiatry thanks to a keen interest in the mind-body connection. After training at St Barts and The Royal London Medical School, as well as completing qualifications with the Royal College of Psychiatrists, she spent 18 years working as an NHS Psychiatrist where she developed a skill for approaching assessments in a holistic way that considers all areas of a person's life and what makes them unique. Dr Connell continues to work within the NHS as a CAMHS Consultant Child and Adolescent Psychiatrist, alongside her private work.
Dr Connell works collaboratively with patients to support them through difficult times and bring about change at the right pace for them, while also helping them to move forward into adult life. She is kind, considerate, and passionate about making a difference to the families and young people she works with. She believes that mental and emotional wellbeing is a central part of what makes us human, and that the right support can enable change so life can be experienced to its fullest.
Dr Connell is seeing patients online and face-to-face at our Bristol clinic.
Dr Connell is compassionate and kind, and balances this approach with rigour and excellent current knowledge and skills. She has an excellent style of communicating with young people; she is thoughtful, open, and listens carefully to allow people to be heard.
Conditions I treat
ADHD
Anxiety 
ASD
Depression
Exploration of gender identity
Panic Attacks / Panic Disorder
Obsessive Compulsive Disorder
Qualifications and education
BMedSci, Queen Mary, University of London
MBBS, St Barts and The Royal London School of Medicine and Dentistry, University of London
MRCPsych, Royal College of Psychiatrists
CCT in Child and Adolescent Psychiatry, GMC
Professional bodies and memberships
General Medical Council (GMC)
Royal College of Psychiatrists