Dr Marco Marchionni
Psychiatrist
Child and Adolescent
MD, MRCPsych
GMC #6151281
RC Psych #935027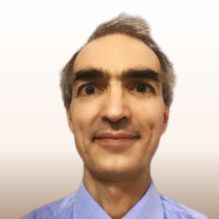 Dr Marco Marchionni is a seasoned psychiatrist who specialises in treating children and adolescents with ADHD, autism, and other neurodevelopmental conditions. He is also experienced in treating complex ADHD and co-occurring mental health conditions such as mood disorders, substance misuse, and PTSD.
After obtaining his medical degree in Italy, Dr Marchionni worked across neurosurgery, neuropathology, medical hypnosis, and general adult psychiatry, before specialising in child and adolescent psychiatry at Hertfordshire Partnership NHS Foundation Trust, where he spent four years with a specialised ADHD unit.
Dr. Marchionni's extensive knowledge and experience of neuroscience and psychiatry, as well as his specialist expertise in the assessment and treatment of ADHD across a patient's lifespan, allow him to understand the complexities of children and young adults from both a psychological and biological perspective, and to offer treatment with an integrated and holistic approach.
Dr. Marchionni is compassionate, client-centered, and well respected by patients and colleagues for his professionalism and dedication to helping people realise their full potential and live a fulfilling life.
Dr. Marchionni is fluent in both English and Italian, and is currently seeing patients online.
He has shown outstanding skills in engaging youngsters and their families. He is a very good team player and can manage potentially difficult situations with ease.
Conditions I treat
ADHD
ASD
Neurodevelopmental disorders
Therapeutic approaches used
Qualifications and education
Medical Degree in Medicine and Surgery
Certificate of Completion of Post Graduate Training in Neurosurgery
Member of the Royal College of Psychiatrists (MRCPsych)
Medical Diploma in Clinical Hypnotherapy
Post-Graduate Certificate in Autogenic Training (self-hypnosis)
Professional bodies & membership
Member of the Royal College of Psychiatrists
Member of the British Society of Clinical Hypnosis