Dr Sile McDaid
Consultant Child & Adolescent Psychiatrist
Child and Adolescent
MBChB MRCPsych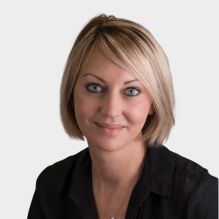 Dr Sile McDaid graduated from the University of Liverpool Medical School in 2004 before starting specialist training in psychiatry in 2007, obtaining her MRCPsych and becoming a member of the Royal College of Psychiatrists in 2012.
Upon commencing her specialist training in CAMHS, Dr McDaid quickly developed a passion for working with children and young people with neurodevelopmental disorders. She has extensive experience in assessing and working with children and young people with presentations of ASD and ADHD.
Dr McDaid is highly respected by her colleagues, who consider her honest, caring, reliable, professional and hardworking and have stated that her knowledge and attention to detail is second to none. Colleagues have commented on how much her patients adore her and that she is excellent at engaging young people and their families, taking a flexible approach, especially with young people who may have complex diagnoses.
Conditions I treat
ADHD / ADD
Anxiety
ASD
Child behavioural issues
Depression
Oppositional Defiant Disorder
Phobias
Social and emotional behavioural difficulties
Therapeutic approaches used
• General evidence-based psychiatry
Professional bodies & membership
• General Medical Council
• Royal College of Psychiatrists
Qualifications & education
Medicine and Surgery MBChB, University of Liverpool
MRCPsych, Royal College of Psychiatrists
CCT in CAMHS, General Medical Council