Vicky Cleak
Consultant Psychiatrist
Adult
MA; PGDip; MRCPsych; MBChB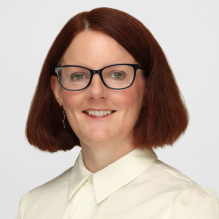 Dr Vicky Cleak is a Consultant Psychiatrist trained in both general adult and liaison psychiatry. She has over two decades of experience, working in private mental healthcare and within the NHS, both as an in-patient and community consultant. This has given her a broad experience of the range of mental illnesses experienced by adults, including ADHD, depression, anxiety, bipolar affective disorder, OCD and psychosis. Most recently, she has worked as a consultant liaison psychiatrist at Southampton General Hospital and remains an examiner for trainee psychiatrists' professional examinations.
Dr Cleak is passionate about helping those patients whose mental health difficulties fall within the increasing gap between primary and secondary care. She seeks to think about a patient's difficulties and management from a holistic perspective and understands that the key to getting the right treatment plan for an individual is through thorough assessment and a collaborative relationship with her patients, using her experience as a coach to achieve this.
Dr Cleak has particular interest and experience with Adult ADHD and understands the widespread impact this diagnosis can have on a person's professional and family life, as well as the potentially life-changing benefits of assessment, diagnosis and treatment.
Dr Cleak has an MA in medical education, a diploma in solution-focused therapy, and coaching qualifications. She actively seeks to remain up to date and improve, through continuous professional development and involvement in the examinations of future psychiatrists. This enables her to provide patients with the best evidence-based treatment options tailored to their difficulties.
Dr Cleak is regarded by her peers as an excellent clinician with impeccably high standards and attention to detail. She is reliable, honest and consistent, and is highly respected and valued by patients, carers and clinical colleagues. She works hard to achieve the best possible outcomes for her patients, either through direct clinical care or by driving service development.
Conditions I treat
Adjustment Disorders
Anxiety
Depression
Workplace difficulties
Bipolar affective disorder
ADHD
Schizophrenia
Psychosis
Dissociative Disorder
Therapeutic approaches used
General Evidence Based Psychiatry
Cognitive Behavioural Therapy (CBT)
Solution-Focused Therapy
Coaching
Qualifications and Education
MBChB Sheffield Medical School – The University of Sheffield

MRCPsych Dual Accreditation: Liaison and General Adult Psychiatry - The Royal College of Psychiatrists

Diploma Solution-Focused Therapy – Guildford College

Postgraduate Diploma Clinical Neuropsychiatry – The University of Birmingham

MA Professional Enquiry – The University of Winchester

Certificate in Coaching – Full Circle Global

ACC Accreditation International Coaching Federation

MSc in Public Health – London School of Hygiene and Tropical Medicine, University of London

.
Professional Bodies and Membership
General Medical Council (GMC)

Royal College of Psychiatrists

British Association for Psychopharmacology (BAP)

British Medical Association (BMA)

Medical Protection Society (MPS)