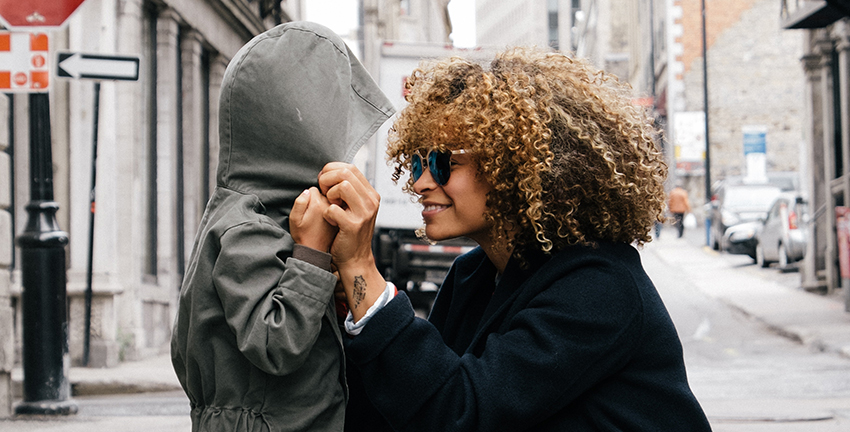 In this blog – Dr Sabina Dosani – Consultant Child and Adolescent Psychiatrist and a Clinical Partner in London, gives some useful information to parents considering an Autism Assessment for their child.
Getting a diagnosis can be helpful for a number of reasons. Many families I see have felt for a long time that something is 'wrong' or different about their child. Often their children are frequently in trouble at school or struggling with social relationships and there is no explanation for this.
Seeking a formal Autism diagnosis can also mean that any interventions can be specifically tailored to the child and also help to share understanding with all those who look after and teach the child or young person. Parents often say that just knowing a reason for their child's behaviours is a huge relief and really helps others understand some of their child's 'quirks'.
Whilst there is a lot of support out there, getting the right support for your child is important to make it as effective as possible.
Before the Autism assessment:
You will be sent several forms for you and your child's school / educational setting to complete. These are an important part of the process and will help the psychiatrist in their diagnosis.
What to expect during the Autism assessment process:
Many parents ask what to expect during an autism spectrum diagnosis. The first thing to say is that this is a long appointment and I suggest that where possible you choose a morning or afternoon appointment depending on when your child is at their best. I should also stress that it is important for you and your children to feel that you can take breaks at any time during the assessment by letting the psychiatrist or psychologist know. Many families bring snacks for children or something to help them relax like a squishy or a Rubik's cube.


At Clinical Partners, we offer a Multi-disciplinary assessment approach. This is the approach that is deemed to be best practice. Autism is a lifelong diagnosis, so getting it right is hugely important. Having more than one clinician, trained in the field, allows two specialists to come together to make sure all bases have been covered.
When you first arrive at the clinic, everyone will meet together - psychiatrist, psychologist, parents and child. I would advise you leave other children with someone else, it will be terribly boring for them and very distracting for you.
The Clinicians will introduce ourselves and also show you the assessment rooms so that both you and your child know where one another will be and where you can come to find each other.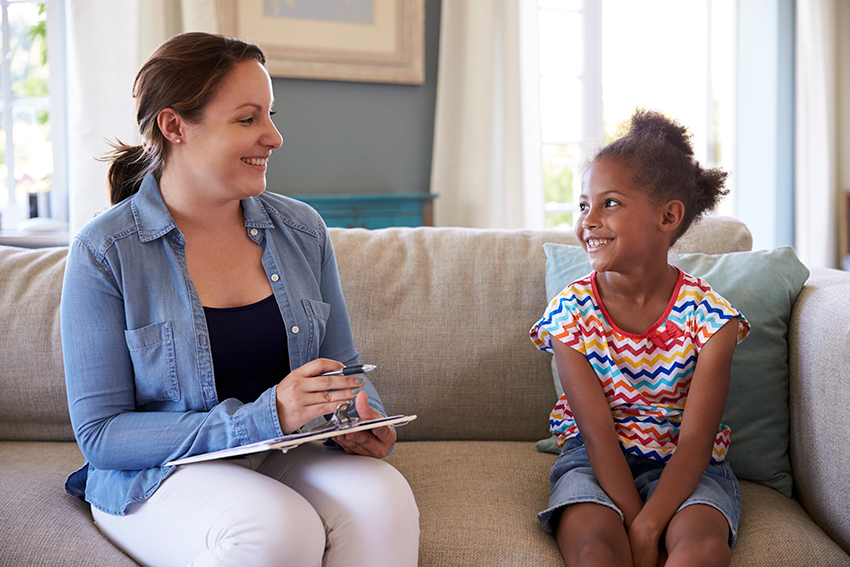 Psychiatrist and Parents:
After getting a little bit of background information we will separate out. The parents will stay with the psychiatrist and the child or young person will meet with the psychologist. The parents and psychiatrist will together do an autism diagnostic interview. This is a structured clinical interview where we will focus a lot on the period of which your child was aged four to five years if they have reached that age. You can prepare well for this by looking at photographs of that age and perhaps thinking about what you were all doing at that Christmas or at that birthday. Doing this sort of preparation beforehand helps you really focus on that time during the questions and helps us get the most out of the interview.
Do not worry if there are things that you cannot remember, we are trained to help you access those memories and will focus in detail on the parts that are most important. As I said, it can be really tiring to do this and it is absolutely fine to take a break, have a coffee, get some fresh air and then come back a few minutes later. The entire interview takes between two and three hours.
Psychologist and your Child:
While we are doing this part of the assessment, the psychologist will be administering the autism diagnostic observation schedule (ADOS) and the Wechsler intelligence scale for children. It is important for you and your child to know there are no right or wrong answers in either of these tests. We are looking at patterns of responses. The ADOS involves looking at books, toys and other 'play' equipment with the psychologist – your child may want to bring their favourite toy or book to share with the clinician, but I would urge parents to have their child leave phones, tablets or gaming systems at home as these will prevent interaction with the psychologist.
Preparing your child:
Children understandably feel a bit nervous so you might want to talk to your child about what to expect. The triage team at Clinical Partners will talk you through the process in more detail and can send you information and pictures about the clinician's so you can discuss this with your child.
No guarantees:
I think it is also important to bear in mind that you are coming for an assessment, not a diagnosis. We go into these assessments with an open mind and not every child who has an assessment for autism spectrum disorder ends up with a diagnosis of an autism spectrum disorder. For some children the difficulties may be due to an anxiety disorder or due to a condition like attention deficit hyperactivity disorder, a mood disorder or difficulties with attachment. In some children we find that there is no underlying disorder. As part of the Clinical Partner's assessment we will be looking at ADHD and other co-morbidities as well and where possible will be able to give a diagnosis of these if relevant.
In terms of timing you can expect that in clinic we will give you some indicative results. On some occasions we are not able to do this and we understand that this is frustrating for patients or families but where we can give indicative results we will.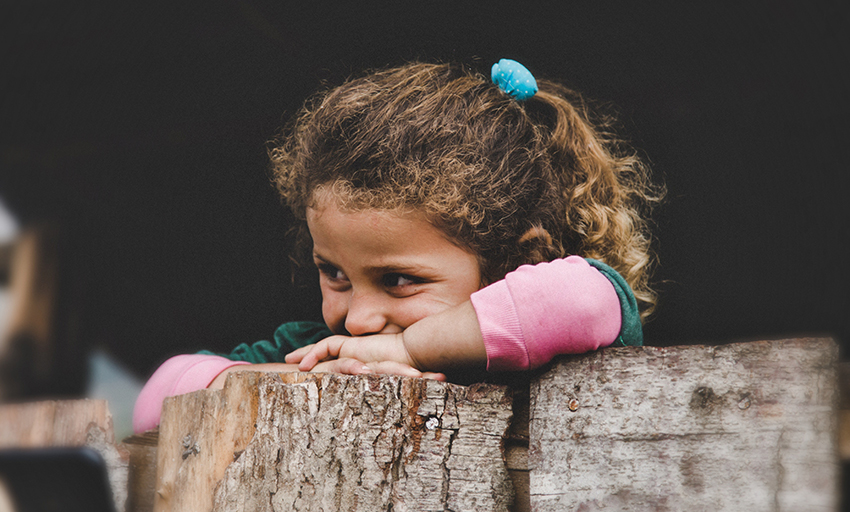 Following the assessment day:
After we have met you we then sit together and look at our scores. There is a considerable amount of discussion between clinicians both on the scoring we have done and on our clinical impressions based on our years of experience in this field. We will then write a full report, incorporating all the results from both the pre-assessment questionnaires, feedback from the school and the observations on the assessment day. The report is very detailed and will be made available to you a few weeks following the assessment day.
We offer a feedback appointment to go through the detailed report. At the feedback appointment it is useful to think about what next. I generally recommend that you share the information with the school or the education provider and that you learn all you can about the diagnosis your child has been given. There are many support groups available for those who are newly diagnosed and it is worth getting in touch with other parents who have been in a similar situation who live close to you.
What is the right age for an autism assessment?
Parents often ask about the ideal age for getting a diagnosis and wonder whether they have left it too late. The short answer to this is no. Many adults receive a diagnosis in mid or later life and find this helpful. Early intervention is very valuable but there is help available at any age. We typically see children when they are very young (3 years old onwards) but also during transition periods including the transition to secondary school and the transition from school to sixth form or when thinking about university.


What might you be feeling?
You can expect to go through a whole range of emotions during the assessment period. Many parents and children feel drained at the end of the assessment itself. When the diagnosis comes many feel a sense of relief, others feel very sad and can experience symptoms of grief and loss for the childhood they had hoped for their child. Many parents think of their parenting and think of their less than proud moments when they have perhaps shouted and others blame themselves for not seeking an autism assessment sooner.
All these emotions are common and natural - I think it is very important not to give yourself a hard time. We all have moments as parents that we reflect on and are not proud of and many children who have presented with very significant behaviour difficulties do require specific parenting strategies that are over and above the strategies that work well for children who are neuro-typical.
When parents are separated or divorced it is common for each parent to see things differently and to observe different behaviours in their individual households. We ask that you try your best to be respectful of each other's views in the assessment – we understand that things vary between homes and structures. This is nobody's fault but arguing in the assessment can be unhelpful and unproductive.
Similarly, some children seem absolutely fine at school presenting no difficulties and the difficulties are predominantly seen in the home and friendship settings outside school. Sometimes parents have received reassurance where someone well meaning in school has said it could not be an autism spectrum diagnosis because they do not notice anything unusual. Many children, girls in particular, are very good at learning to copy social skills from other children and may mask their symptoms in school returning home with intense anxiety that manifests as worse symptoms at home.
We understand that reassurance is often very well meant but it is not possible to tell by just a chat or observations of the child in just one setting whether the child has a diagnosis of autism.
The gold standard carried out in teaching hospitals and universities is an autism diagnostic assessment, an autism developmental interview with parents, a cognitive assessment like the Wechsler intelligence scale for children and a clinical interview with the mental state examination. It is a lengthy process that may seem a bit overwhelming to start with however our job, as specialists in this field, is to support you, your partner and your child through the assessment and diagnosis process.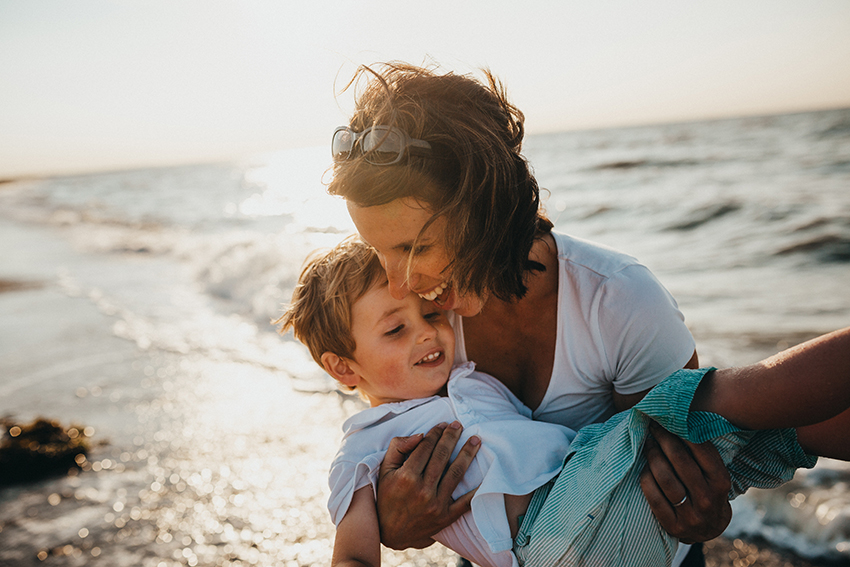 If you are interested in finding out more about the Autism assessment offered by Clinical Partners or in booking an appointment with Dr Dosani, please call the triage team on 0203 326 9160.
Clinical Partners are the UK's largest private mental health partnership – offering psychiatry, psychology and psychotherapy to adults, children and organisations at over 21 locations.