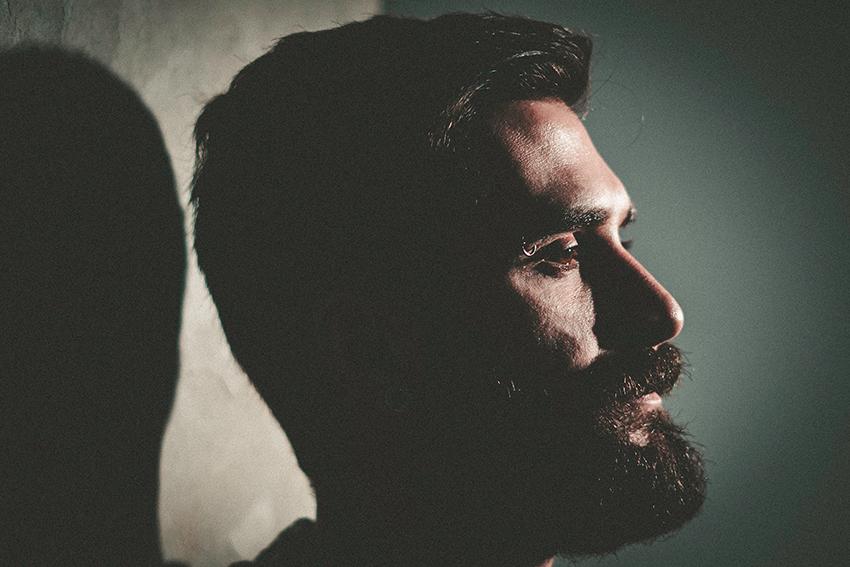 Why are men more likely to commit suicide than women? Is it because they are less likely to seek help or is due to biological reasons? Here we look at two sides of the emerging debate.
Depression is often thought of as being a 'female' condition, with twice as many women as men carrying a diagnosis. Yet a recent NHS report found that three times as many men as women with depression are taking their own lives. Indeed, suicide is now the biggest cause of death for men aged between 15 and 491. Fortunately, for most people, treatment is effective: 50% of those with moderate to severe depression respond to antidepressant medication2, and this figure is even greater when medication is coupled with psychological therapy3.
However, recent evidence suggests that many men are going undiagnosed, and are therefore not receiving vital mental healthcare. Could this explain why depression is claiming so many men's lives or is it due to biological differences?
The cultural explanation
We live in a society that has traditionally upheld the view that 'boys don't cry'. This cultural stereotype of stoic, unemotional men could have several things to answer to. Firstly, there is strong evidence to suggest that men are not as quick to seek help as women. They are less likely to discuss emotional disturbance with a GP, less likely to seek social support from their family and friends, and less willing to take medication. This means that, compared with women, men are likely to be more severely depressed by the time they seek professional help, which can negatively impact treatment effectiveness. Ultimately, the stigma associated with male depression may lead some men to feel that taking their own life is the only way out.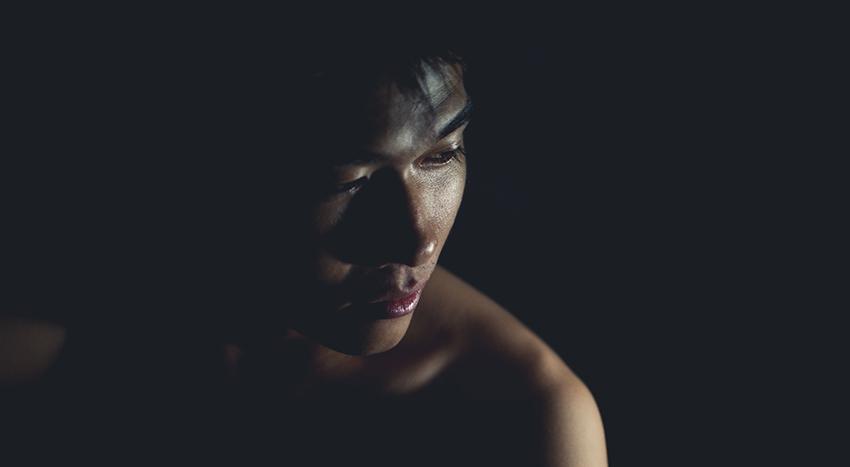 Gender stereotypes in the medical profession
There is also evidence that medical professionals can compound these problems. For instance, some have argued that male doctors are less likely to diagnose male patients with depression due to their own susceptibility to gender stereotypes4.
Further, many have argued that common diagnostic manuals such as the DSM-5 and ICD-10 are biased towards the female presentation of symptoms. Whereas 'female depression' is typified by low mood and energy levels, loss of interest and pleasure in the world, and marked tiredness; 'male depression' is accompanied by impulsivity, aggression, an inability to cry, and increased dependence on substances. This has led Rice and colleagues to develop the Male Depression Risk Scale5. If adopted as a diagnostic tool, this may help to identify men presenting to health services at an earlier stage, improving the likelihood of recovery.
Clearly, cultural factors go some way to explaining why so many more women than men are diagnosed with depression each year. But is this really the whole story?
The biological explanation
Before puberty, depression appears to affect girls and boys equally: 0.2-0.3% of boys and girls aged 5-10 experience depression each year in the UK6. After puberty these figures start to rise, and women aged 10-50 become twice as likely to report symptoms of depression compared with men of the same age. Interestingly, these differences begin to disappear after the menopause.
Biologists have argued that the female hormones oestrogen and progesterone could be responsible for this difference. Natural fluctuations in these hormones throughout the female monthly cycle are thought to explain why some women experience pre-menstrual mood disturbance. Evidence suggests that changes in oestrogen levels can trigger more severe depressive symptoms in women who carry a higher risk profile for depression. Higher risk may be due to genetic or situational factors, such as a family history of depression, or high stress levels. This is supported by a recent study that found that women who take hormonal contraception (of which progestin is the active ingredient) are more likely to develop depression7.
Whilst it seems that female hormones do increase the risk of developing depression, they also appear to protect women from taking their own lives. Higher levels of oestrogen have been linked to higher levels of the neurotransmitter serotonin. Low serotonin is associated with impulsivity and aggression, which a recent study has shown is related to suicidal thoughts and behaviour8. Testosterone has also been linked to these traits, although the results of studies investigating relationships between testosterone and suicide have been mixed. Either way, it seems that biological differences between men and women may indeed contribute to the trends seen in diagnostic rates and suicide.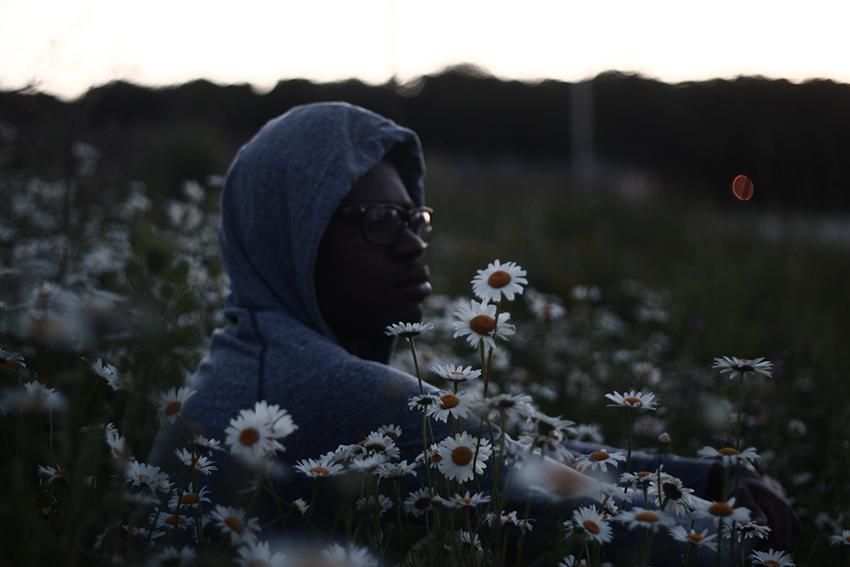 The take home
There are valuable lessons to be learnt from both sides of this debate, and in reality, both cultural and biological factors probably play a role in the gender imbalances in depression. However, whilst we have little control over our biology, we do have some control over our culture. Speaking openly about depression, signposting clear pathways for support, and revising diagnostic protocols are all ways in which we, and the medical profession, can help improve outcomes for men with depression.
If you are struggling with depression then please call 0203 326 9160 to see how we can help.

Clinical Partners is the UK's largest private mental health partnership, helping children, adults, families and organisations nationwide.
---
1 The Mental Health Taskforce (2016). The five year forward view for mental health.
2 Anderson, I. M., Ferrier, I. N., Baldwin, R. C., Cowen, P. J., Howard, L., Lewis, G., … Tylee, A. (2008). Evidence-based guidelines for treating depressive disorders with antidepressants: a revision of the 2000 British Association for Psychopharmacology guidelines. Journal of Psychopharmacology (Vol. 22).
3 Cuijpers, P., Berking, M., Andersson, G., Quigley, L., Kleiboer, A., & Dobson, K. S. (2013). A meta-analysis of cognitive-behavioural therapy for adult depression, alone and in comparison with other treatments. The Canadian Journal of Psychiatry / La Revue Canadienne de Psychiatrie, 58(7), 376–385.
4 Möller-Leimkühler, A. M. (2002). Barriers to help-seeking by men: A review of sociocultural and clinical literature with particular reference to depression. Journal of Affective Disorders, 71, 1–9.
5 Rice, S. M., Fallon, B. J., Aucote, H. M., & Möller-Leimkühler, A. M. (2013). Development and preliminary validation of the male depression risk scale: Furthering the assessment of depression in men. Journal of Affective Disorders, 151(3), 950–958.
6 Meltzer, H., Gatward, R., Goodman, R., & Ford, T. (2000). Mental health of children and adolescents in Great Britain. International Review of Psychiatry, 15(1–2), 185–7.
7 Skovlund, C. W., Mørch, L. S., Kessing, L. V., & Lidegaard, Ø. (2016). Association of Hormonal Contraception With Depression. JAMA Psychiatry, 73(11), 1154-1162.
8 Oquendo, M. A., Galfalvy, H., Sullivan, G. M., Miller, J. M., Milak, M. M., Sublette, M. E., … Mann, J. J. (2016). Positron emission tomographic imaging of the serotonergic system and prediction of risk and lethality of future suicidal behavior. JAMA Psychiatry, 10032(10), 1–8.