Details
Dr Dennis Ougrin
MBBS, MRCPsych, PGDip (Oxon), CCT, PhD
Consultant Child Psychiatrist
Profile: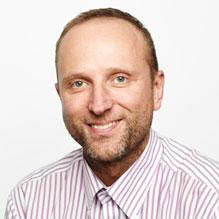 Dr Ougrin is a psychiatrist with nearly 10 years of clinical and academic experience specialising in child and adolescent psychiatry. He also has undertaken much research in the area of self-harm and has developed an effective intervention for self-harm in adolescents.
"After years of trying to get my son the right diagnosis, support and intervention, we came across Clinical Partners and Dr Ougrin. This meeting has changed everything for us, we are at last getting the right treatment, regular support and further assessments under our local NHS. I cannot thank Dr Ougrin enough for his time and effort with my son, and Caroline who always answered all my questions promptly either by phone or email, and was genuinely pleased for us when we got the answers we had been searching for."
Dr Ougrin speaks English, Russian, Polish and Ukrainian.
Specialisms
Dr Ougrin's specialises in the prevention of Borderline Personality Disorder and effective interventions for self-harm and suicidal ideation. He is also highly experienced in treating anxiety disorders, mood disorders, developmental disorders and psychosis.
Therapeutic Approaches
Cognitive Analytic Therapy (CAT); Cognitive Behavioural Therapy (CBT); Dialectical Behaviour Therapy (DBT); Mindfulness Based Cognitive Therapy (MBCT); Systemic
Qualifications & Experience
Dr Ougrin graduated from a medical school in Ukraine in 1998 and came to England to undertake his post-graduate training. He completed his higher training in child and adolescent psychiatry at Guy's and Maudsley and is currently a consultant in child and adolescent psychiatry at South London and Maudsley NHS Foundation Trust. He also has obtained a PhD in Child and Adolescent Psychiatry.
Dr Ougrin is an author of Therapeutic Assessment, a model of assessment for young people presenting with self-harm in emergency. Dr Ougrin is a mental health theme editor of London Journal of General Practice and an honorary research and audit consultant at NHS Brent. Dr Ougrin is also a visiting lecturer at the Institute of Psychiatry. He has also had many papers published in the field of child and adolescent psychiatry and self-harm.
Location
Dr Ougrin is a Child and Adolescent Psychiatrist based in London.